NEW DATE. NEW LOCATION.


OCTOBER 19-21, 2021 | NASHVILLE, TN
Registration is opening soon!
Brand Templating: The Secret to Creating More Effective Content That Gets Results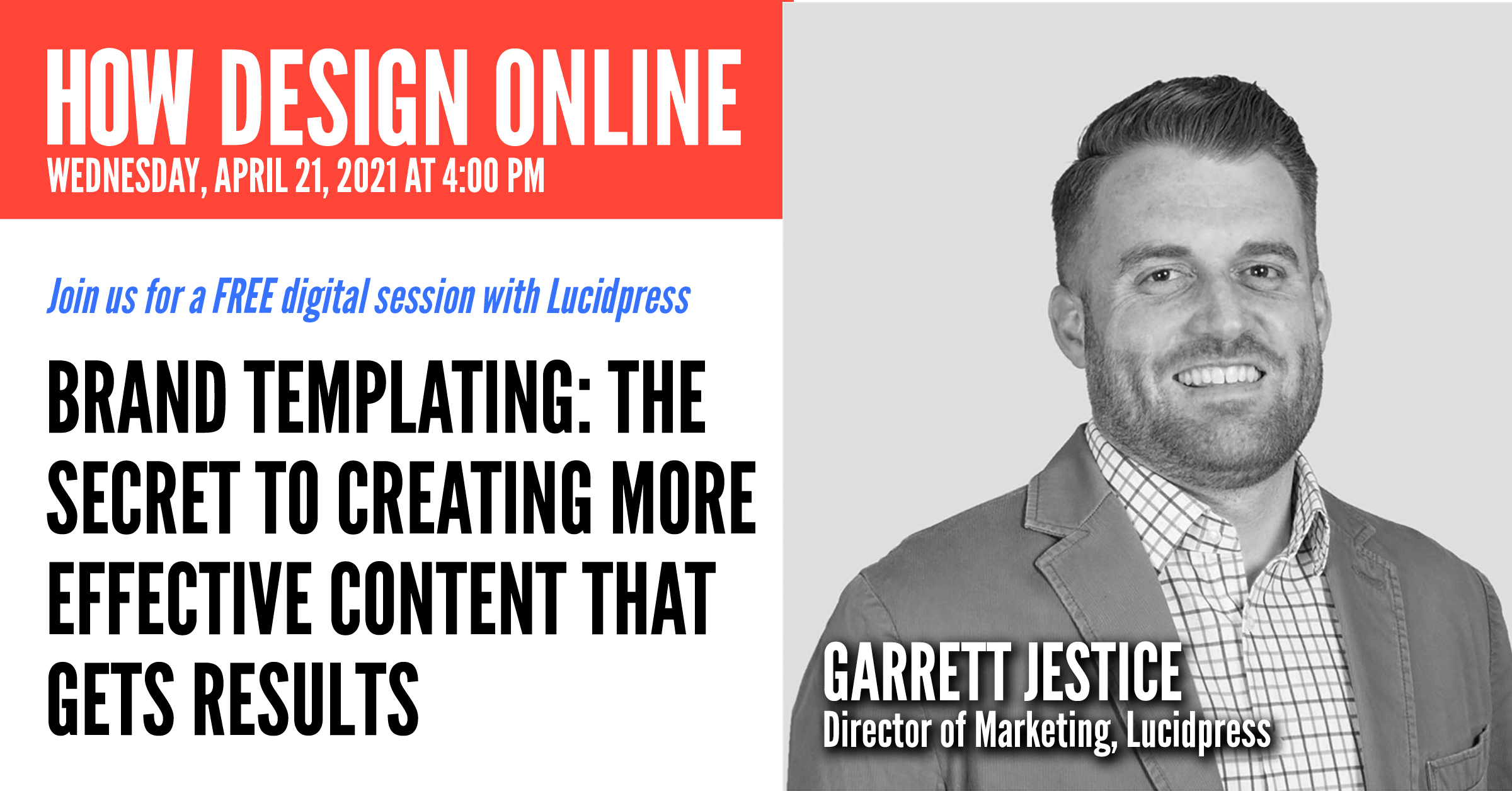 The buying process for your customers has changed
. Content now fuels every step of the buyer journey. But as more and more content is published everyday it can be hard for brands to keep up with demand. Meanwhile, most content created falls short of expectations for consumers and for the brands creating it.
In this digital session, Garrett Jestice will discuss how brand templating can help you create more effective content at scale that grows your business without overburdening your central creative team.
HOW DESIGN LIVE IS WHERE CREATIVITY, INSPIRATION, AND TECHNOLOGY CONVERGE
We believe that design is powerful, inclusive and can change the world. We bring together some of the most remarkable design thinkers of our time and innovative design leaders to inspire and educate our community of makers, thinkers and creators.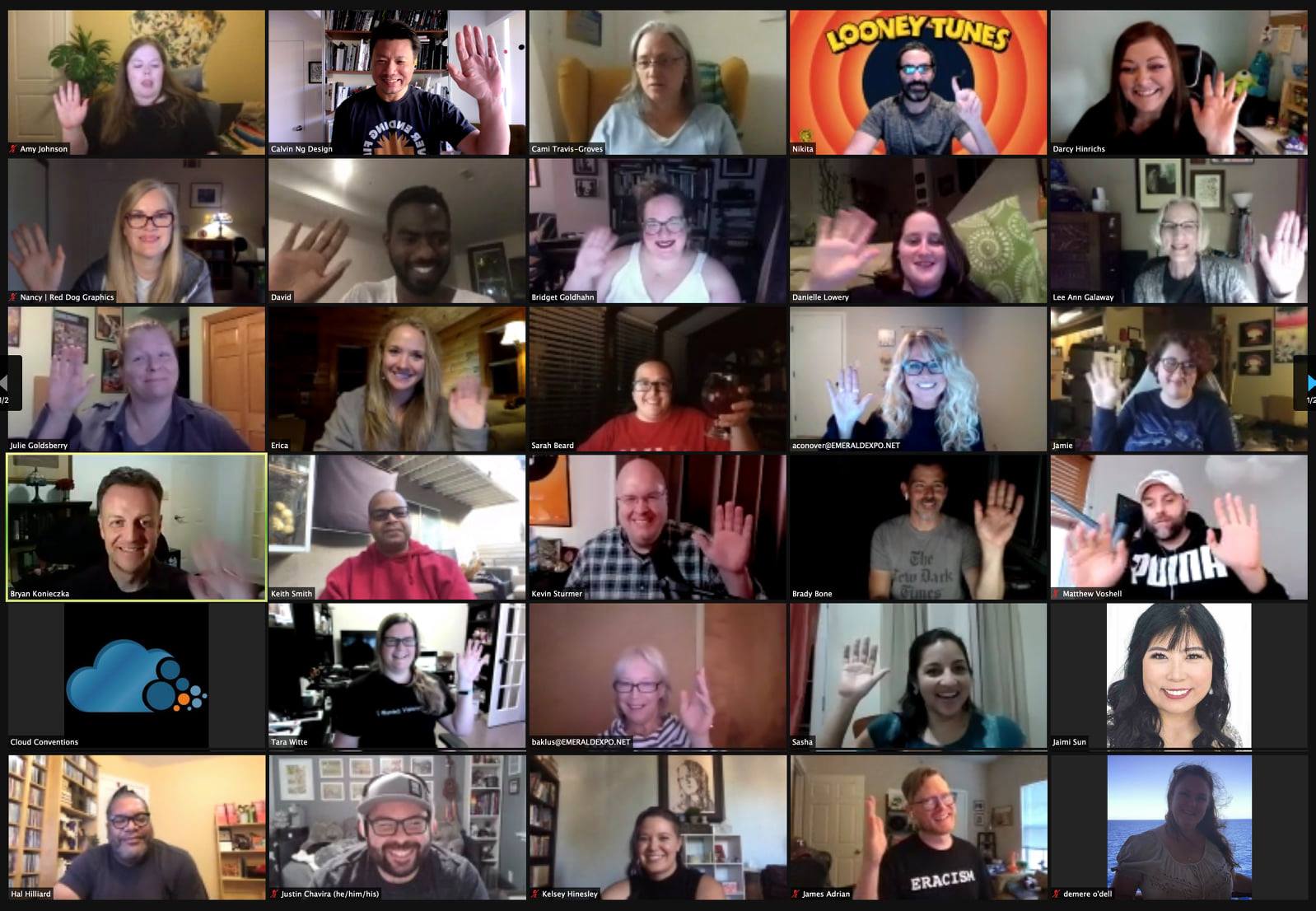 THAT'S A WRAP!
WOW.  Hard to believe we just wrapped up HOW Design Live 2020!
Yes – it's been different – but once again, the magic of HOW was SO evident. Your feedback has been incredible!  At a time when we're all missing the magic of in-person connection, we hope you still felt the creative energy of HOW – and we hope you feel empowered by some of the messages we heard last week:
You are not alone
Be authentic. Being yourself is one of the most courageous and rebellious acts there is
Design can (and should!) solve problems
Creativity is in our DNA. We all have it – but we need to nurture it
Rest, recovery, and reflection are essential
Believe in yourself and your work and be persistent
We hope you'll continue to engage with us through our Virtual platform through February 28 – we encourage you to stream the sessions you missed on demand to keep the inspiration flowing. Please continue to engage with our sponsors as well: Workfront, Lucidpress, Wrike, Mailchimp, International Paper, The Creative Group, SCAD, Red Paper Plane, ZMags, and Dell Technologies.
I just finished my keynote at #HOWDesignLive & it was amazing having the opportunity to chat with the attendees afterward! Thank you so much for giving me the opportunity to share things I've learned over the years, it was a fantastic experience @HOWEvents! ❤️ #IntrovertsUniteHDL

— Jennifer Aldrich (@jma245) November 12, 2020
View this post on Instagram
View this post on Instagram
View this post on Instagram
READ OUR LATEST WHITE PAPER
As more small businesses adjust to working remotely, it's crucial to equip employees with practical tools that help them connect online and continue to collaborate. Read our latest white paper – sponsored by Dell – for ways to boost productivity and increase collaboration when working from home.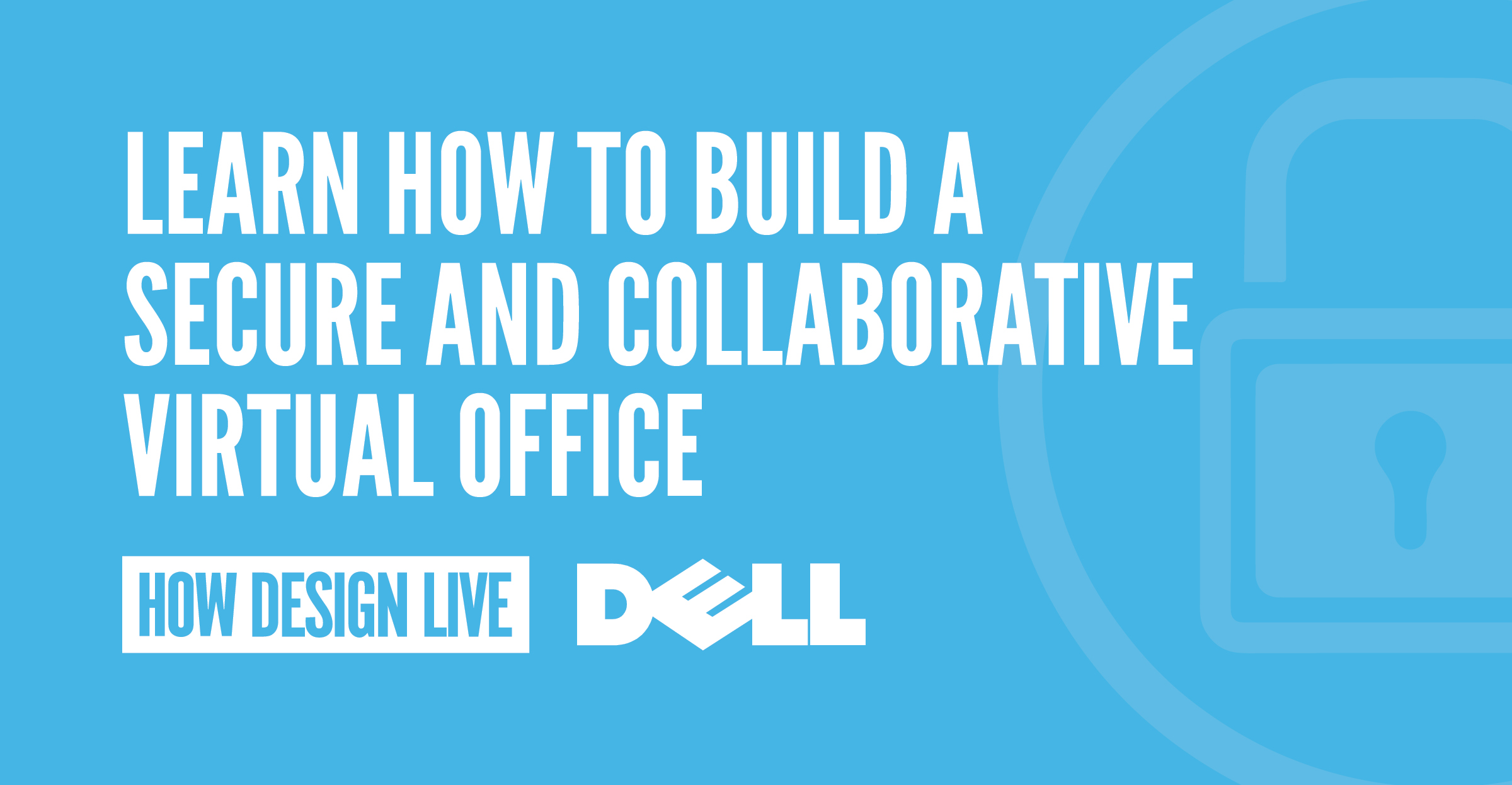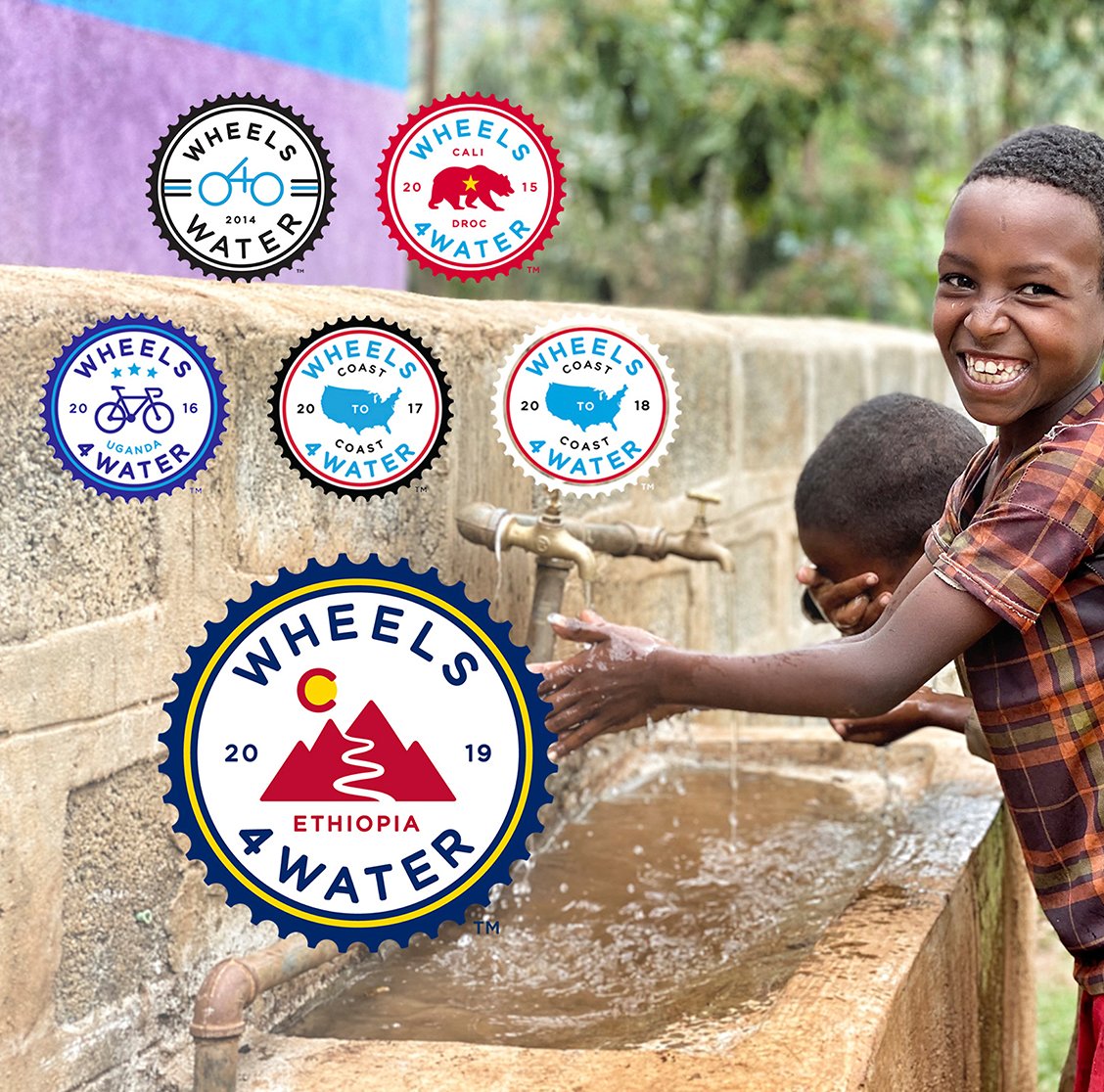 CALL FOR CONTENT
Have you created a project aimed at making the world a better place, regardless whether it's a poster or a complete robust campaign? We want to see it for possible inclusion in the latest issue of our e-zine, HOW Design: Redefined. 
HOW Design, Redefined.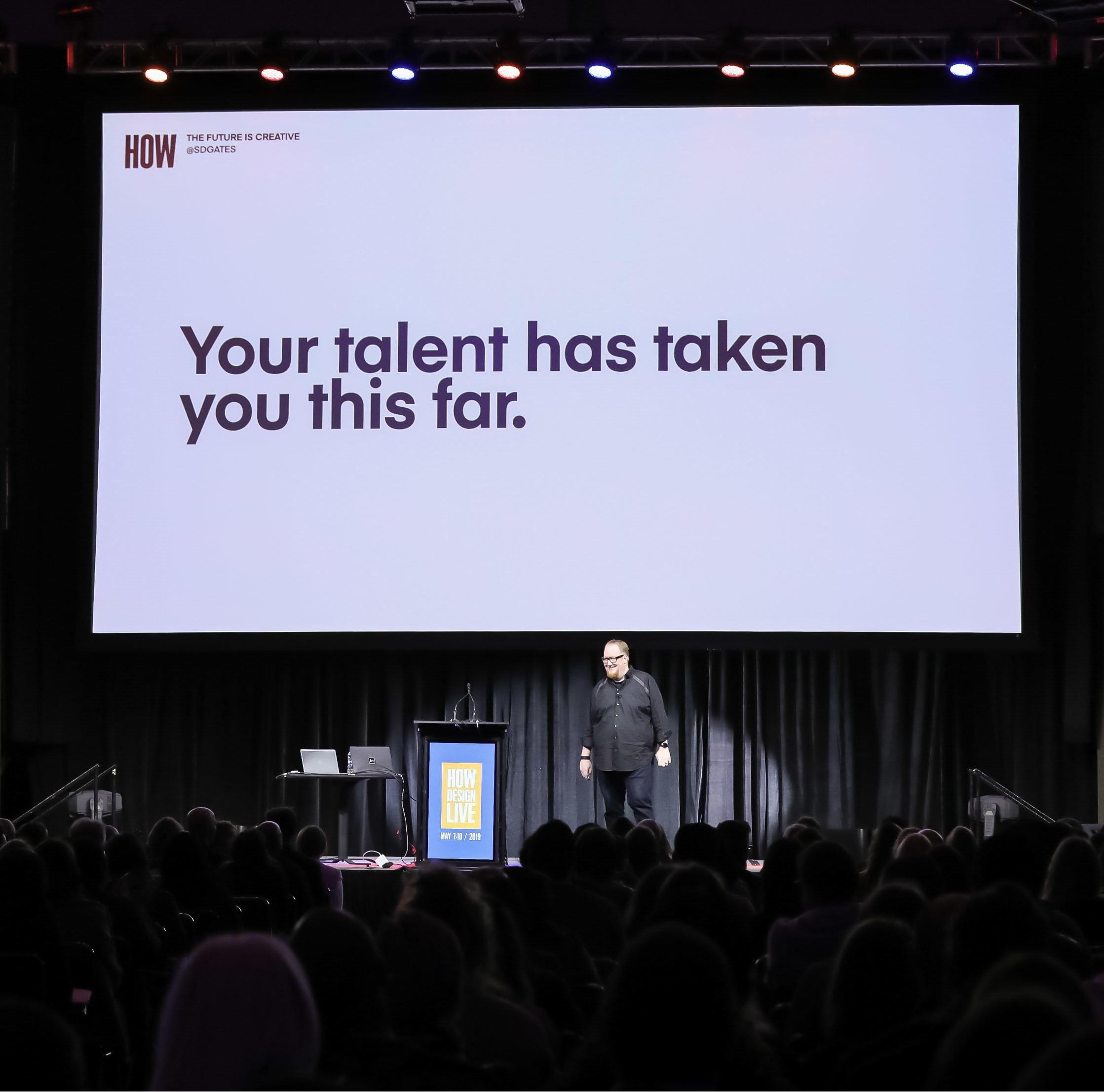 STREAM ON DEMAND
The HOW Design Live Video Vault is open! Check out some of our most viewed and top-rated sessions from the past 5 years for free.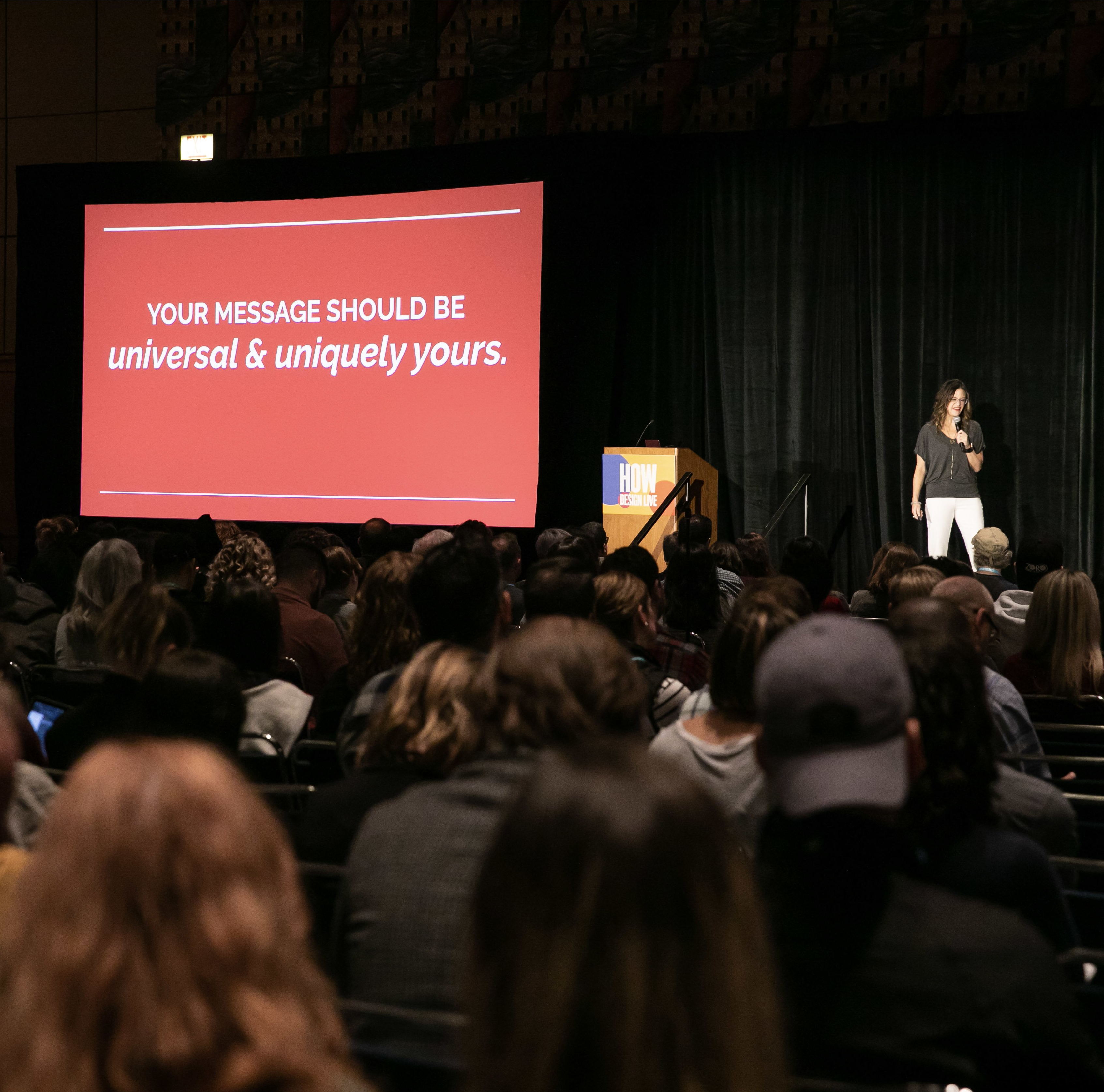 DIGITAL SESSIONS
Join us virtually for digital sessions with some of the best minds in the creative world.
HOW Design Live has been a destination for creative professionals for nearly 30 years – but don't just take our word for it.
HOW gave me the creativity boost I didn't know I needed.
 I left feeling motivated and excited to start on new projects at work. It even gave me time to think about projects I was currently working on and gave me time away from the computer to sketch and really allow myself time to brainstorm – something I know we all worry about spending too much time on.
— Ashlee Ritschdorff | Graphic Designer, Federal Signal
So much inspiration and professional experience in one place. I can honestly say How Design Live 2019 has refilled my creative bucket.
This is a must-attend event for all creatives and marketing professionals.
— Joe Stern | Creative Director NAVC
This was my first show and I definitely received more than I expected. There were many tips, and exercises thrown around that hold a lot of weight. As a graphic web designer, I forgot how much I love actual design.
This show really inspired me to get back in touch with what I love.
— Frank Dyszler | Web Designer, Henry Schein, Inc.
This design conference was exactly what I needed at this point in my career!
As a freelancer, I have been feeling isolated and stagnant. It was the shot in the arm that I needed to get motivated. The experience of "being with my people" was so inspiring. I look forward to attending the 2020 conference!
— Julie Lyrek | Freelancer, Lyrek Creative