HOW Design Live 2023

June 5-7, 2023  •  Gaylord Opryland Resort, Nashville, TN
June 5-7, 2023 | Nashville
HOW Design Live is where inspiration, community, and creativity converge in a 3-day event that you can't afford to miss. Become part of a creative community that embraces every attendee, validates your work, and empowers you to do great things. HOW Design Live offers the creative inspiration to refuel your passion combined with the practical knowledge you need to achieve and advance in your career through incredible breakout sessions, keynotes, and workshops.
And don't forget to add our pre-conference on June 4, HOW Women Lead to your registration.
June 4, 2023 | Nashville
A One-Day Summit For Female Creative Business Leaders.
HOW Women Lead is the first-ever all-women summit for creative business leaders who are looking to uplevel their skills, position themselves for bigger roles and new challenges, and change the playing field for other women like you.
October 20, 2022 | New York City
Dieline Conference 2022 is a high level one-day hybrid conference that was part of Advertising Week New York, a 4-day celebration of all things commerce and creativity with over 500 speakers and 200 hybrid events.
October 11-12, 2022 | Virtual Summit
The HOW Design Creative Leadership Summit, took place October 11-12, as an intimate virtual gathering that focused on the emerging challenges faced by leaders in design, product and engineering roles. These leaders shared insights, ideas and tactics that they've implemented successfully to lead their teams to drive results.
September 14-15, 2022 | Virtual Summit
If the money side of your freelancing business stresses you out, this virtual summit for creative freelancers is for you. We covered everything from how to price your services, to perfecting the money conversation so you can charge what you're worth, as well as how to write winning proposals that seal the deal. On September 14-15, 2022, 2 half days of speakers and freelancers shared what they've learned so you don't have to make the mistakes yourself. If you didn't get to attend this great summit, we are offering the session recordings and speaker resources for $79. Click the button below to learn more.
Snaps from HOW Design Live 2022
HOW Design Live at a glance
…days with the most creative minds working and learning together to redesign our future!
…plus sessions on topics such as creativity, experience, leadership, marketing, branding, and more!
Endless amount of opportunities to network and party with fellow creatives including the Opening Night Reception, Happy Hour, and the HOW Closing Party!
HOW Design Live has been a destination for creative professionals for over 30 years – but don't just take our word for it.
HOW gave me the creativity boost I didn't know I needed.
 I left feeling motivated and excited to start on new projects at work. It even gave me time to think about projects I was currently working on and gave me time away from the computer to sketch and really allow myself time to brainstorm – something I know we all worry about spending too much time on.
— Ashlee Ritschdorff | Graphic Designer, Federal Signal
So much inspiration and professional experience in one place. I can honestly say How Design Live 2019 has refilled my creative bucket.
This is a must-attend event for all creatives and marketing professionals.
— Joe Stern | Creative Director NAVC
This was my first show and I definitely received more than I expected. There were many tips, and exercises thrown around that hold a lot of weight. As a graphic web designer, I forgot how much I love actual design.
This show really inspired me to get back in touch with what I love.
— Frank Dyszler | Web Designer, Henry Schein, Inc.
This design conference was exactly what I needed at this point in my career!
As a freelancer, I have been feeling isolated and stagnant. It was the shot in the arm that I needed to get motivated. The experience of "being with my people" was so inspiring. I look forward to attending the 2020 conference!
— Julie Lyrek | Freelancer, Lyrek Creative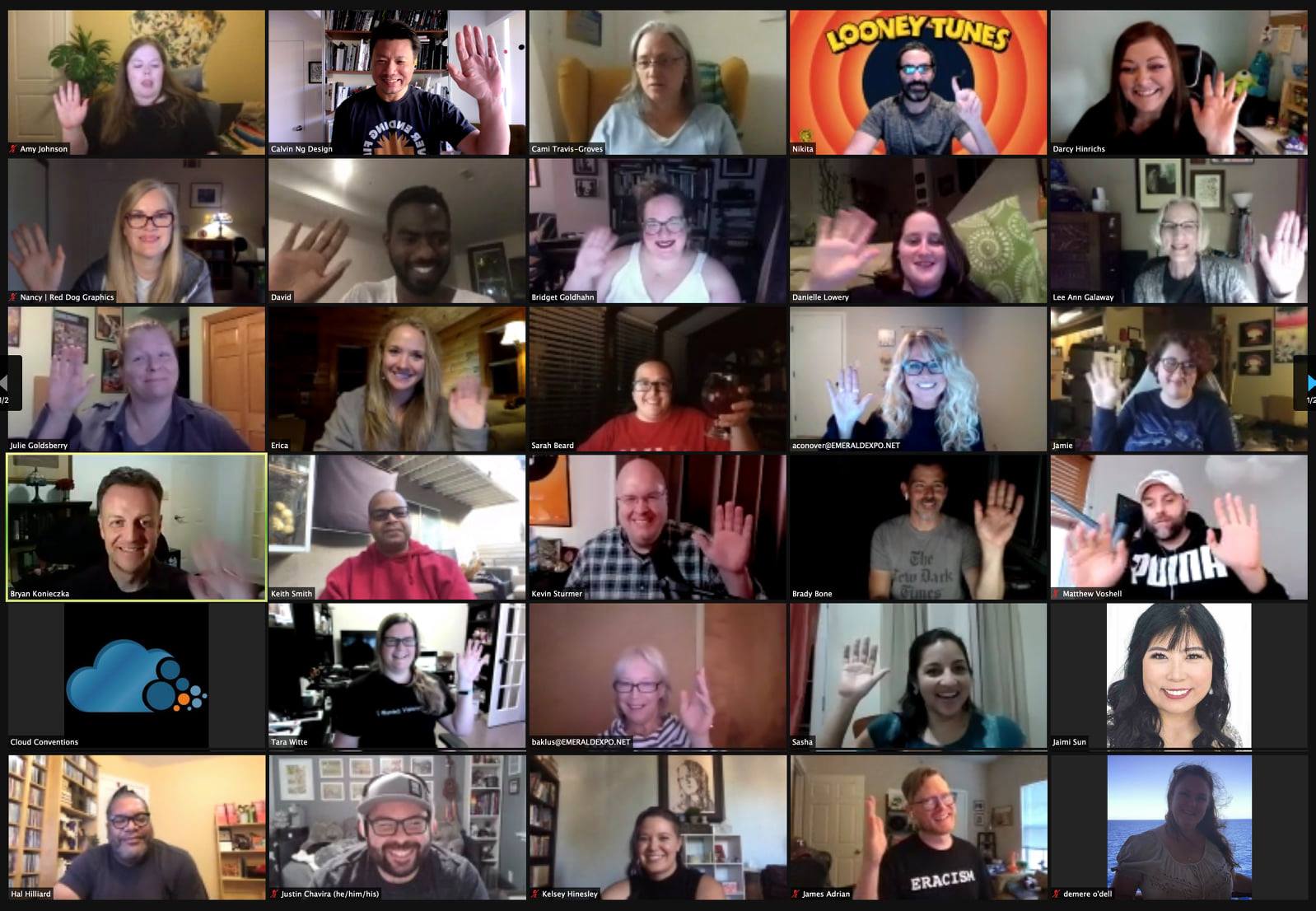 HOW Design Live is where inspiration, community and creativity converge in a 3-day event that you can't afford to miss.
Founded in 1985
, the HOW brand began its life as a print magazine. In 2023, HOW Design Live is celebrating 33 years of serving the business, creativity and technology needs of creative professionals.
HOW Design Live is all about connections. Every year, relationships form organically among HOW Design Live attendees, and even among attendees and speakers—relationships that lead to opportunities and lifelong friendships.
The power of the HOW Community is massive, inspiring, welcoming and easy to join. You'll find your tribe at HOW: a core group of fellow creatives who call themselves "HOWies.
Thanks to our Sponsors,  Exhibitors & Promotional Partners!
PROMOTIONAL PARTNERS & MEDIA SPONSORS
We've opened up the HOW Design Live video vault to share some of our most viewed and top-rated sessions from the past 5 years with you for free. These videos have only been shared with registered attendees in the past, so we hope you enjoy!
HOW's Digital Sessions bring the conference sessions which we have all grown to love online, allowing for both live viewing with Q&A, and on-demand viewing. View the catalog, and sign up for updates to receive reminders about future HOW Digital Sessions!