October 11-12, 2022 | VIRTUAL SUMMIT
The HOW Design Creative Leadership Summit, took place October 11-12, as an intimate virtual gathering that focused on the emerging challenges faced by leaders in design, product and engineering roles. These leaders shared insights, ideas and tactics that they've implemented successfully to lead their teams to drive results.
BIG NEWS! I'm incredibly excited to announce that the Creative Leadership Summit is coming back for a second year. Once again this year, I have partnered with the producers of HOW Design Live to bring back this virtual event that will focus on the emerging challenges faced by design, product, and engineering leaders. This year we will focus on how to transform your company through design, retaining talent in these uncertain times, the power of design in activism, and how to create more diverse teams and work. I reached out to the best world-class speakers and leaders I know to share their experiences in 30-minute talks followed by an in-depth and interactive 30-minute Q&A session where you can have your questions answered and hear from other attendees.
Thank you. As usual I am leaving with great insights and knowledge.
More, please! That was great!
Amazing content and vibes! Thank you all!
This was so great. Thank you. Can't wait to keep the connections going.
The Human Side of Innovation
In this session, Mauro will share the key themes of his new book, "The Human Side of Innovation. The Power of People in Love with People." He will talk about the reasons why, today more than ever, the world needs an approach to business, branding and innovation that is design-driven and human-centered. By sharing a series of lessons learned along his journey, he will talk about the way of thinking, behaving and acting exemplified by the successful thinkers, designers and innovators of the world – what he calls, "the unicorns."
Track Focus: Becoming an Intrapreneur
UNFU*K YOUR CULTURE
A Masterclass In Overcoming Obstructionism
(Read Full Bio Below the Program)

Let's be honest: leading change in a big company is excruciating. Your biggest breakthroughs get destroyed by politics. Failing pet projects escape scrutiny, but your budget is perpetually threatened. You stare at the ceiling at night wondering what the fu*k happened to your former, badass, punkrock self? I feel you. For real.
When you fight obstructionism, obstructionism fights back.
And yet, this is the greatest moment in human history to be a transformationist. And you're the badass that this moment is calling for. Yes, you. 
In this talk you'll learn the art of innovating in the face of obstructionism. You'll learn to create the biggest breakthroughs of your career, no matter what your company throws at you. You are the badass you've been waiting for. It's time to own it.  
Recognize the 5 obstructionist defenses

 

Master the 3 laws of bulletproof innovation. 

 

Transmit Punk Sonar and activate your company's punk underground
Track Focus: New Normal / Remote Work
Work It. Retention During the Great Resignation
(Read Full Bio Below the Program)

Rethinking retention strategies needs to be a primary focus for teams in 2022. Resignations are at a record-breaking pace with more and more people leaving to explore new career paths, finding work from home opportunities or taking a pay jump. There is clearly an unprecedented war on talent, bloated compensation packages being offered and where flexible schedules and work from home are expected.
 
To be competitive, and retain top talent in this space, design leaders (and frankly, all leaders) should always look for ways to keep their teams happy and motivated. Whether your team is back in the office or permanently remote, the leader's job is to focus on keeping the team balanced, productive, motivated and satisfied in addition to catering to the needs and wants of today's workforce. 
 
Gone are the days of office snacks, chefs, hoverboards, and cool game rooms as a key recruiting and retention tactic. Companies need to embrace the life-work mindset over a work-life mindset and place a greater focus on human-centered retention strategies, particularly in this cut-throat job market.
In this session you will discover HOW-To: 
Virtual team-building games that don't suck.

Fundamental Design Thinking knowledge.

Valuable retention strategies.
Imposter Syndrome in the Age of Remote Work
(Read Full Bio Below the Program)

It's no secret that the pandemic has changed how we work forever, but many people have not caught up to the fact that it also changed the triggers and ways that our imposter syndrome manifests in our work. In this interactive keynote, Stephen Gates will review the basics of imposter syndrome, look at the three things created by remote work that have changed imposter syndrome, how those affect the five types of imposter syndrome, what you can do about it, and how you can help other people.
Track Focus: How to be a Leader and Stay Creative
Get Your Head in the Boom! Mindset
(Read Full Bio Below the Program)

Creating impact is never easy. And leaders are expected to do so more and more. 
Continue to do business as usual, your business will die.
Power up your business to do the unusual and you'll rocket to Mars. 
Following Scott's Lead with Boom! rallying cry where he outlined the 9 behaviors that will Unblock, Unlock and Unleash impact for ambitious leaders, this keynote focuses on what underpins that…the Boom! Mindset.
Learn how to get into it, how to use it to power you and your business up for impact and why and how it makes the difference in businesses across the world.
In this session you will be able to takeaway:

Learn to recognize the difference in performance that living the Boom! vs the bust mindset will truly deliver. 

 

Leverage the power of the Impact Pyramid to full effect and see your impact come to life. 

 

Reframe key moments in your leadership performance with simple to action behavioral shifts and see the difference immediately.

 
Don't go bust. Go Boom! 
(Read Full Bio Below the Program)

The world is changing — quickly. The global movement towards a more equitable and just world starts with the actions of ordinary people like you and me. The term "design activism" has been gaining a lot of traction lately. But what does it mean? And more importantly, what does it have to do with you? Design activism is simply using your design skills for the betterment of society. This can manifest in a variety of ways that make a difference in people's lives. No matter what your skill set may be, there is a way for you to use your talents to help make the world a better place.
But there is a big problem: there is an uneasiness and unspoken stigma associated with "activism." So let's dispel the stigma around activism one by one and talk about how you can work in your unique ways to make a difference.
 Spoiler: You do not have to attend a rally, or be sailing a whaling ship to be an activist. I have been designing products for women for the past 20 years and currently, I design pretty vibrators to support people's pleasure, so trust me when I say activism can come in many different ways. Learn how to find your form of activism to influence people and help humanity.
 In this session you will be able to takeaway:
Misconceptions around activism

My journey into activism

How activists like you find their way
Track Focus: Making Diversity and Inclusion Real
Creating the Equitable World We Want to See Requires Creative Emergence



Jahan Mantin & Boyuan Gao
(Read Full Bio Below the Program)

Bringing equity into your practices, your team, your organization…requires a lot of creativity!   You'll need to experiment and adopt a learning mindset to create different results, and that starts with a totally different way of thinking and being for ourselves and the people we want to impact! In this 30 min talk, Jahan Mantin and Boyuan Gao, co-founders of Project Inkblot will use real-life case stories about hiring their first program manager and designing a new virtual program centering Black, Indigenous and POC designers and leaders, to share the ways in which they had to think on their feet, break rules, and move past dominant defaults to walk the talk of running an equitable organization. You'll leave present to key creative mindsets that lend themselves to being an equity-aspiring human.
In this session you'll be able to takeaway:
Understanding and dealing with nuance

Experimenting in the space of the unknown

Knowing when to pivot through deeply listening to your core audience
Self-Compassion 101: The Skill That Saved Me
(Read Full Bio Below the Program)

March of 2020. The world was flipping upside down, and so was my life underneath its surface. The following weeks, months and years of personal work have led me to a completely different way of leading, of creating, of being. In this talk, I will share openly the most important skill I have learned in this time: self-compassion. Self-compassion saved me then, and is sure to continue to save me now and forever as a human and as a leader. It has radically changed my way of thinking and feeling, and it has shaped how I approach life and leadership alike. Join me in an open and vulnerable talk that will probably give me goose bumps while my hands freeze the entire time, but will leave you with takeaways that have had the most profound impact in my life as a creative leader.
You'll leave this session with: 
The awareness of 'who' we are bringing in any situation as the hub for all nervous systems around us

The practices around true vulnerability, empathy and psychological safety applied to how I live and lead

The actions in living and learning this life-saving skill as a creative leader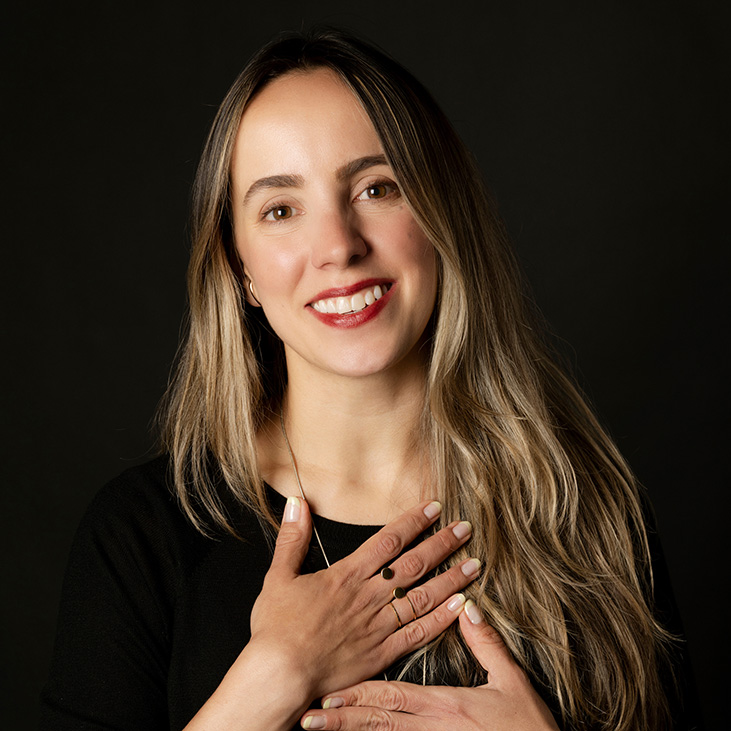 Fe Amarante
Head of Design & Creative Production – North America, The Coca-Cola Company

Fe is a passionate design strategist and leader, who believes in humanity as the core engine of creativity, at the intersection between design, innovation and human-centered thinking. She currently leads End-to-End Design for Coca-Cola North America. Most recently, she led the Brand Design Vision for Danone North America and its in-house design transformation, ran Strategy & Design for digital design & UX firm and culture. Prior to this she spent several years reimagining design systems for The Hershey Company's portfolio of iconic brands. Fe's blended mix of in-house and agency backgrounds, her creative spirit and her human nature all come together in an empathetic and compassionate take on creative leadership, grounded in her own personal practices centered in self-compassion and personal inquiry.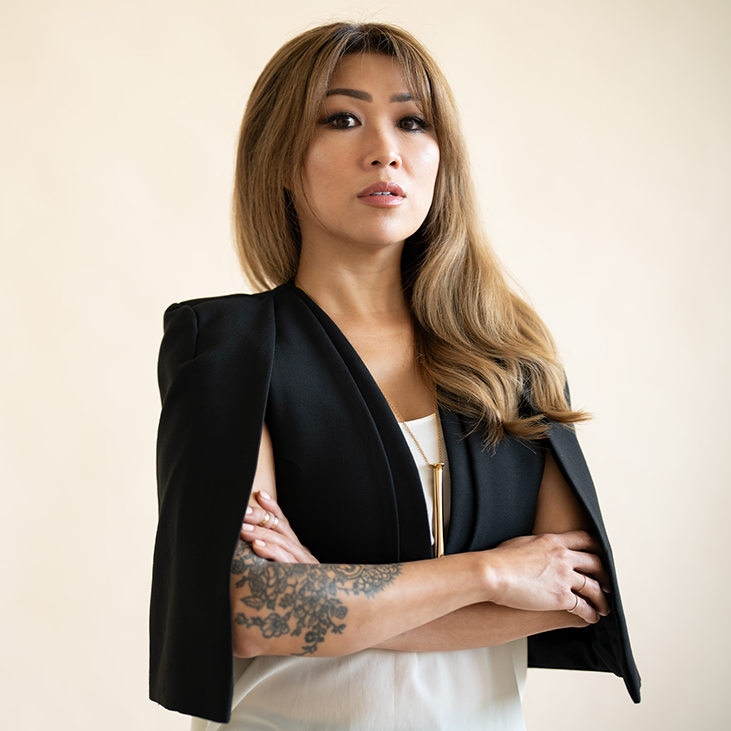 Ti Chang
Chief Design Officer, Co-founder of CRAVE 
Ti Chang is an American industrial designer whose pioneering work in pleasure products has brought a new definition of luxury to self-love. She is the Co-founder and Chief Design Officer of CRAVE, a luxury pleasure product company elevating pleasure through beauty and innovation. Ti's design vision has won international design awards and has led CRAVE to mainstream partnerships with the likes of Nordstrom, Goop, and a collaboration with Saint Laurent. She is best known for pioneering the category of pleasure jewelry with the design of Vesper vibrator necklace in 2014, one of the most celebrated and iconic products changing the conversation around pleasure. Ti is a classically trained industrial designer with an M.A. in Design Products from the Royal College of Art in London and a B.S. in Industrial Design from the Georgia Institute of Technology.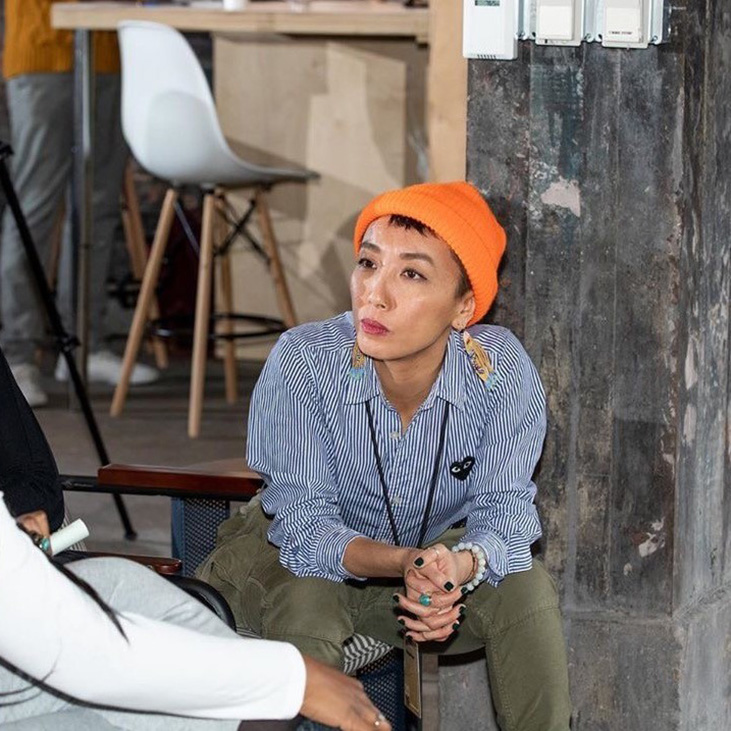 Boyuan Gao
Co-Founder, Project Inkblot
Boyuan is a hybrid thinker, creator and builder, and the co-founder and principal of Project Inkblot. She's traversed many worlds through "work", meandering through unexpected crevices and subcultures, such as once working in a floral wholesale warehouse servicing primarily funeral homes and churches, to coaching young people in juvenile detention centers throughout NYC, to being the founder and Editor-in-Chief of a global jazz publication partnering with legendary people and institutions like the Miles Davis Estate. Prior to Project Inkblot, Boyuan has also worked as a digital marketer, a community organizer, curriculum designer, music and culture journalist, workshop facilitator, amongst various other "titles". Boyuan is a hot sauce junky and jewelry designer, now residing in the deep bear and fox populated woods of Western Massachusetts.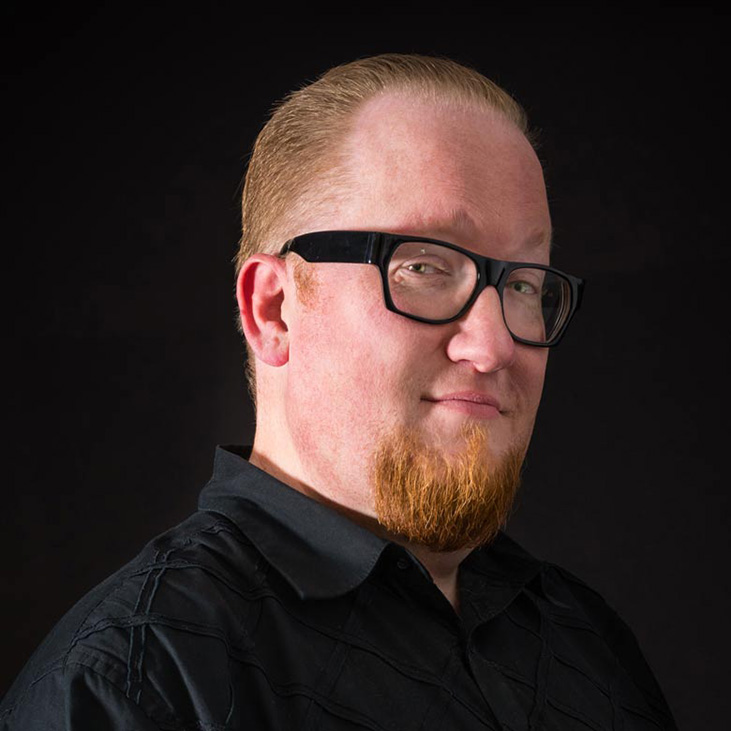 Stephen Gates
Global Digital Design Leader, The Crazy One Podcast
Stephen is a global design leader specializing in building world-class organizations that integrate research and data with human-centered methods to drive a long-term vision and near-term business impact. He previously worked at WW, InVision, Citi, Starwood Hotels, and McCann Erickson, building teams that created award-winning global advertising campaigns, multiple Fortune 100 brands, and innovative digital experiences. He shares what he has learned through his international speaking engagements and his award-winning podcast, The Crazy One podcast, an in-depth exploration of issues that matter to creatives, including leadership, creativity, and career development, innovation, and more.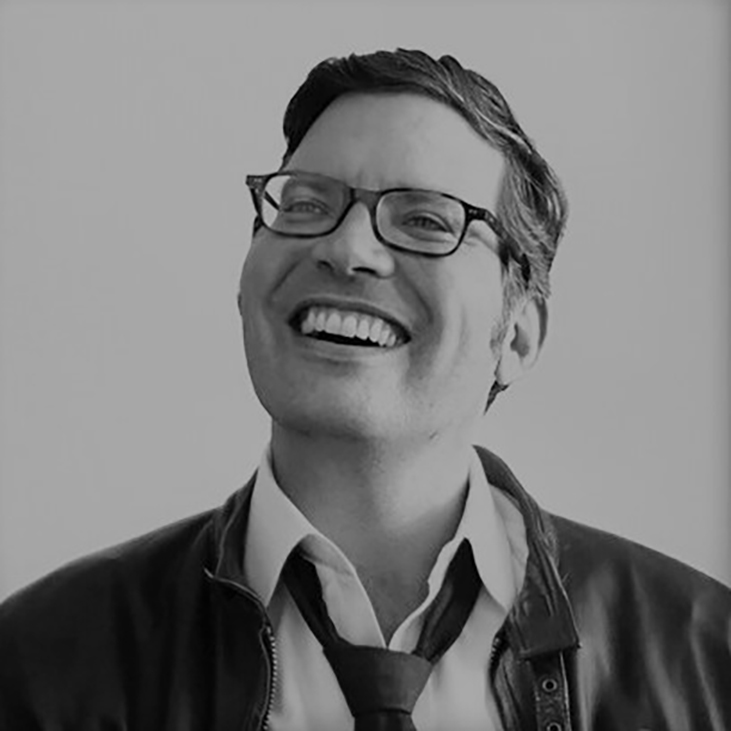 Greg Larkin
Founder, Chief Punk, Punks & Pinstripes
Greg Larkin is on a mission to empower entrepreneurs to do their most transformative work – everywhere they work, even when it's very hard. He is the author of the international best-seller This Might Get Me Fired, an international keynote speaker, and has built some of the most disruptive innovations of our time. He is the founder of Punks & Pinstripes, a global community of entrepreneurs, intrapreneurs and punks who support and empower each other.
In 2006 Greg was the first person to publicly predict the subprime financial crisis. That prediction propelled him and his startup Innovest to an $18 million acquisition. He subsequently served as the director of product innovation at Bloomberg. Greg has worked with Google, PWC, Uber, Booz Allen Hamilton, Sky, and across the Fortune 500 to launch transformative products and empower entrepreneurs. Greg has lived all over the world but his home is Brooklyn, where he grew up.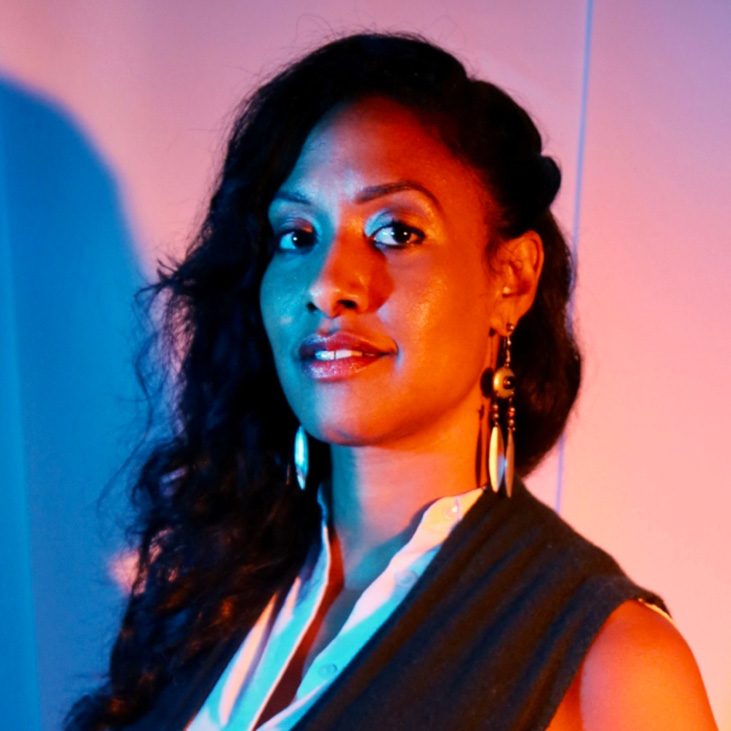 Jahan Mantin
Co-Founder, Project Inkblot
Jahan Mantin is the co-founder of Project Inkblot, a team of designers and futurists who equip people to become co-designers of an equitable world by creating and leading programs that center Black, Indigenous, and POC designers as well as leading transformative design education programs to equity-aspiring leaders in tech and media spaces. All of Inkblot's work is in service of activating a movement of people transforming who they are, what they design, and who they design with, through their proprietary framework – Inkblot Design™.
Jahan began her career in advertising and marketing at Time Out New York and later moved into the editorial world as the Associate Editor for Beyond Race Magazine. Jahan earned a B.A. in Communications and Culture from Clark University and is the recipient of the Kate Spade and Company Fellowship at the New Museum Incubator, NEW INC. An avid traveler, Jahan has lived in far-reaching locales from Colombia to Scotland. She is a proud native New Yorker and currently resides in Brooklyn.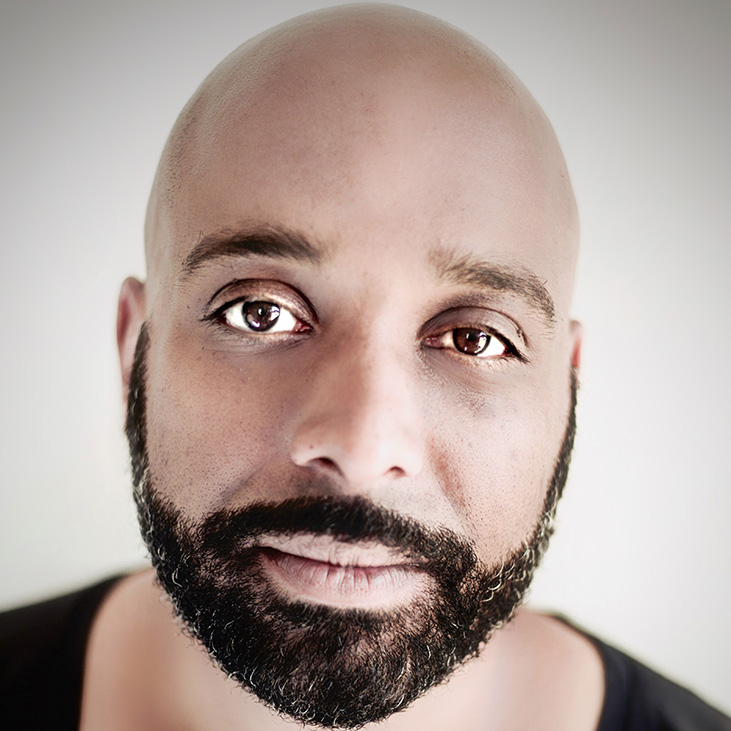 Scott Morrison
Founder, the Boom!
Scott Morrison is in the business of impact.
He led turnarounds, rapid growth teams and global excellence hubs all in some of the world's most creative, challenging and demanding cultures.
Starting at Saatchi and Saatchi, he then ran the Nike business at Wieden and Kennedy and then held roles as CMO and Commercial Director for Levi's, Activision and Diesel.
He honed his creativity as a signed music producer at Defected Records and Hed Kandi, has been recognised 3 times as one of the UK's 50 most influential black men by the Powerlist and co-authored the Amazon best-selling book 'Creative Superpowers'.
Now, as Founder of the Boom!, global keynote speaker and a non-exec for the British Fashion Council, he helps Unblock, Unlock and Unleash creative, commercial and cultural impact for brands and agencies around the world.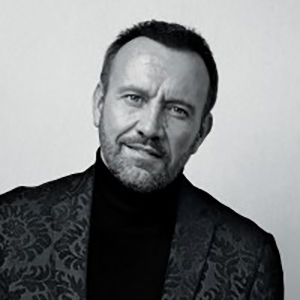 Mauro Porcini
SVP & Chief Design Officer, PepsiCo
Mauro Porcini is PepsiCo's first ever Chief Design Officer. He joined the food & beverage corporation in 2012 and in said role he is infusing design thinking into PepsiCo's culture and is leading a new approach to innovation by design that impacts the company's product platforms and brands, which include Pepsi, Lay's, Mountain Dew, Gatorade, Sodastream, Doritos, Lifewtr, bubly, Aquafina, Cheetos, Quaker, 7Up, Mirinda, amongst many others. His focus extends from physical to virtual expressions of the brands, including product, packaging, events, advertising, fashion and art collaborations, retail activation, architecture, and digital media. He leads teams based in New York City, Purchase, Dallas, Chicago, Los Angeles, Orlando, Miami, London, Dublin, Moscow, Il Cairo, New Delhi, Shanghai, Bangkok, Mexico City, Sao Paulo and Cape Town.
Mauro is the host of his own successful video podcast "In your shoes – with Mauro Porcini" on Apple podcast, Spotify and YouTube, where he interviews inspiring personalities from the creative community worldwide.
Since 2020, he has been a presenter and judge on the TV show "New York by Design" and "America by Design", airing on CBS and Amazon Prime Video.
In 2021 his first book was published, in Italian: "L'età dell'eccellenza – Come innovazione e creatività possono costruire un mondo migliore" (Il Saggiatore). His first book in English, "The Human Side of Innovation. The Power of People in Love with People" (Berrett-Koehler), focusing on innovation, design and leadership, is planned to be launched in October 2022.
Prior to joining PepsiCo, Mauro served as the first ever Chief Design Officer at 3M, where his mission was to build and nurture a design sensitive culture in a technology driven global corporation. His teams, based in the U.S., Italy, China and Japan, won many of the world's most prestigious design and innovation awards.
Mauro began his professional career at Philips Design and then created his own design firm, Wisemad Srl, in Italy with the celebrated entertainment producer and music star Claudio Cecchetto. His work on wearable technologies has been showcased at the Louvre in Paris as well as the Seoul Art Center.
Over the years he has been on the board of directors for several organizations. Currently, he is the President of the Politecnico of Milan Foundation in the United States (Fellows of Politecnico), sits on the board of directors of the Design Management Institute of Boston, and on the advisory council of other design, art, innovation and business institutions.
Mauro is a fashion lover, but not a fashion addict – regardless of his collection of more than 300 pairs of shoes. He lives between New York City and the Hamptons with his wife Carlotta, with their daughter Beatrice, and with their two Pomeranians, Leone and Bella.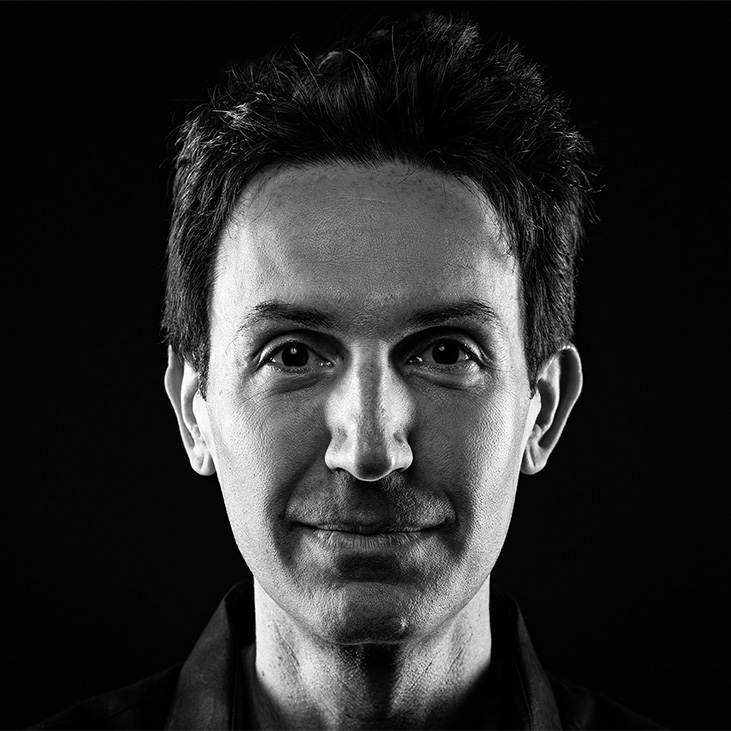 Paul Stonick
Vice President, SCADPro
With over two decades of "tra-digital" brand creative, visual, UX design experience and creative team leadership, Paul has delivered award-winning, delightful and compelling experiences for brands of all sizes. His work has been featured in news outlets, research organizations, national television spots and in multiple Apple WWDC keynotes. 
 
Paul coaches and mentors the next generation of design leaders through Amazing Design People (adplist.org). ADPList inspires powerful conversations and collaborations among designers worldwide so together we can change the world with creativity. He is also a founding cohort member of Punks & Pinstripes, a private network of badass transformation executives.