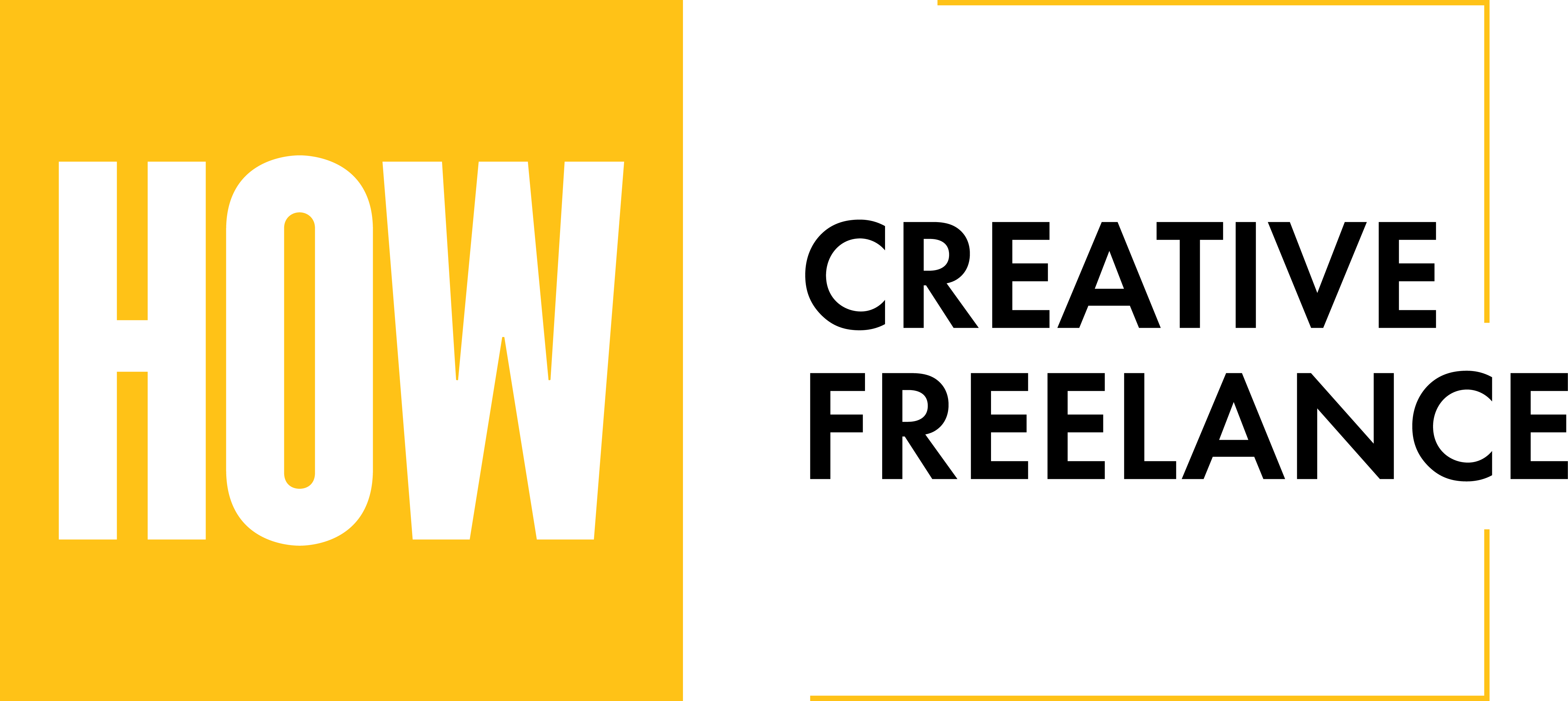 September 14-15, 2022 | VIRTUAL SUMMIT
Session recordings available for $79!
See below for details.
"Hate Pricing, Proposals and the Money Conversation? This summit is for you!"
How do you get clients to pay what you're worth? And how do you even know what you're "worth" in the first place? Those are just a few of the questions we answered at the 2022 Creative Freelancer Summit, hosted by HOW Design and presented by Ilise Benun, national speaker, author of 7 books and multiple online courses for creative professionals.
If the money side of your freelancing business stresses you out, this virtual summit for creative freelancers is for you. We covered everything from how to price your services, to perfecting the money conversation so you can charge what you're worth, as well as how to write winning proposals that seal the deal. On September 14-15, 2022, 2 half days of speakers and freelancers shared what they've learned so you don't have to make the mistakes yourself.
We recorded all of our sessions and have a ton of great speaker resources to provide you on your freelance journey. Register below to receive access to all of this. 
Digital Session Recording Pricing
Recordings from September 14-15, 2022
Access to all design freelancer sessions from September 14th and 15th with on-demand viewing.
Access to all speaker handouts and resources.
Running your business on your own terms. Controlling your destiny, free of the bosses and the "shoulds". That's not only the ideal when you're a freelancer. It's entirely possible. But it doesn't happen by itself. It starts with seeing your "freelancing" as a business, and taking your business seriously, whether you're doing it full-time, part-time or somewhere in between. That's what I've learned and that's what you'll learn at the HOW Design 2022 Creative Freelance Summit.
Great virtual conference! This makes me excited for HOW Design Live…
I'm having a blast and learning new things with each session!
Thank you all for sharing your tips and great insights. Very much appreciated!
My head is so full of fun things to try. 
Welcome + Money and Mindset
(Read Full Bio Below the Program)

If you're like most creative professionals, you hate dealing with money, whether you are negotiating a price with a client, hiring a contractor or simply doing your own invoicing. As a result, you probably haven't set yourself up for financial success. 
But you can change that, and it all starts with the right mindset.  
In this session, Ilise Benun, Founder of Marketing-Mentor.com and author of The Creative Professional's Guide to Money, will reveal the most common mistakes creative professionals make when negotiating. You'll also discover HOW-To:


Develop a confident mindset so you stop underpricing (and undervaluing) yourself.

Save time by weeding out those who can't afford you.
Avoid "price blurting" and learn to love "the money conversation".
How to Think Like a Breadwinner
(Read Full Bio Below the Program)

Are you "good with money?" If not, maybe it's not your fault. Maybe you weren't taught basic financial literacy.
Still, that gap (perceived or not) can be very dangerous, especially if you are a self-employed freelancer. That's why we've invited Jennifer Barrett, Head of Content for Fidelity, financial journalist and author of "Think Like a Breadwinner," to join us for a conversation to debunk the myths that underlie this belief and offer tips to ensure you are set up for financial success.
In this session you'll discover HOW-To: 
Understand the "breadwinner mindset" and why it's so powerful.

Negotiate for what you're worth.

Make sure you're setting yourself up for a healthy financial future.
The Secret to a Winning Proposal
(Read Full Bio Below the Program)

If you're tired of being ghosted by prospects after putting your blood, sweat and tears (not to mention your precious time) into a proposal, this session is for you. To write a winning proposal, what works is The Proposal Oreo Strategy.
In this session you'll hear from web designer, Mary Maru and copywriter, Rebekah Mays, on exactly how they implement that strategy. 
You'll learn HOW-To:


Vet your prospects to make sure you should do a proposal in the first place.

Gather the information you need to write the proposal they can't say no to.

Share your proposal so that they can't ghost you, and you'll win the proposals you want.
(Read Full Bio Below the Program)

Cash Flow Management for Freelancers:  How to Thrive Financially in a Variable Income Business
(Read Full Bio Below the Program)

Most conversations about growing a successful freelance business tend to focus on landing more clients, getting bigger projects and commanding higher fees. These are all important factors, for sure. But there's one more critical success factor that tends to be left out of that conversation—one that will have a tremendous impact on your success and happiness as a self-employed creative: managing your business cash flow effectively.
What makes this especially difficult for freelancers is the variable-income nature of the business. Our living expenses are mostly fixed. So when we don't have enough client payments coming in one month, that can put a serious strain on our personal finances. As a result, we're much more likely to make poor decisions in our business—such as accepting low fees from lousy clients for undesirable projects.
In this nuts-and-bolts session, business-building coach Ed Gandia will walk you through a practical and proven system he's refined over the past six years to manage your business cash flow like a pro. You'll discover HOW-To:
Deploy simple rules, formulas and workflows for allocating and spending your business income without having to second-guess yourself. 

 

Add predictability to your business by removing the stress of variable income.

 

Build critical financial buffers that allow you to ride out unexpected dry periods, predictable dips and seasons when you might want to take more time off.

 
Ed struggled with cash flow challenges for years, despite the fact that he was earning a healthy six-figure income. In fact, right before implementing the basics of this system, he was toying with the idea of quitting his business due to financial stress. This system helped him turn around his business finances, grow his income and even pay himself a steady quarterly bonus.
(Read Full Bio Below the Program)

Setting boundaries with clients can be uncomfortable—and so can talking about money. But avoiding these conversations is certain to leave you feeling overworked and underpaid. In this session, we'll go deep on learning how to structure your pricing and gain confidence in talking about money with prospects, so that you can work with clients you love and get paid what you're worth.
 
Money is a powerful boundary. Making sure it works for you as a freelancer boils down to how well you manage your calendar, your clients, your contracts and your conviction. 
 
In this session you'll discover HOW-To:


Vet prospects before you even have a discovery call.

Know what terms to put in a contract to protect your time and money.

Establish your rates—and stick to them.
Karen Larson & Jamie Saunders
(Read Full Bio Below the Program)

Pricing is one way to position yourself in the market. Hourly pricing is more straightforward but leaves you undervalued. Project pricing is hard to get just right. The perfect formula involves trust in your expertise, gut instinct and knowing your ideal client.

In this lively discussion, Ilise Benun will debate 2 veteran creatives, Jamie Saunders and Karen Larson, who promise to share hard-won lessons they've learned in real life situations (and real nightmare clients) in both in-house and freelance marketing and design.
 
You'll discover HOW-To:   
Charge the rate you need to survive + thrive.

 

Earn client trust and negotiate with confidence.

Talk about money without attaching emotion or self-worth to it.

 
(Read Full Bio Below the Program)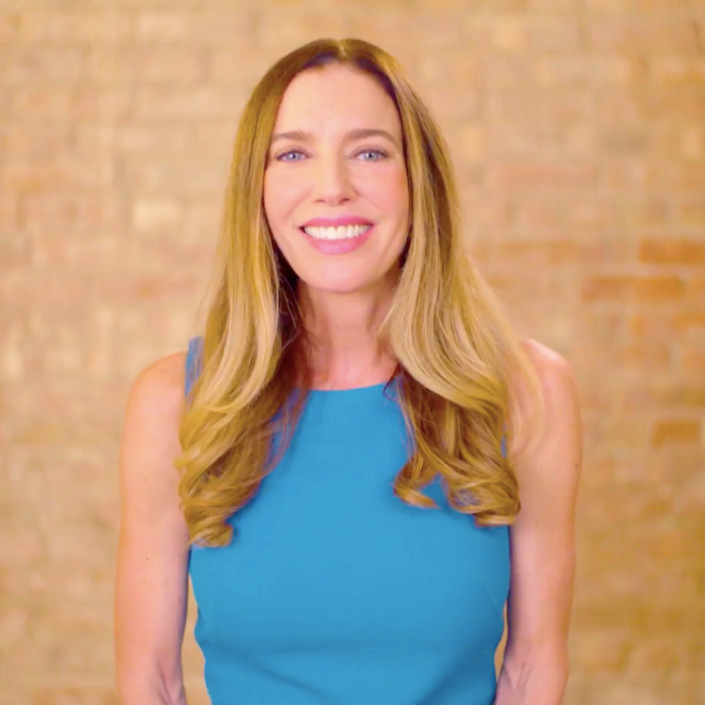 Jennifer Barrett
Head of Content, Fidelity
Jennifer Barrett is the head of content at Fidelity and the author of the #1 new release book, "Think Like a Breadwinner," a wealth-building manifesto for women published by Penguin Random House. She's co-authored two other personal finance books and has written about money for several publications including The New York Times, The Wall Street Journal, The Washington Post and Newsweek. Before joining Fidelity last year, she was Chief Education Officer at the investing app Acorns. She's also been Personal Finance Editor at CNBC, a General Manager at Hearst Digital, and Editor in Chief and SVP at DailyWorth, a financial media startup targeting women. Jennifer lives in Brooklyn with her husband and two boys. Read more at jenniferbarrett.com.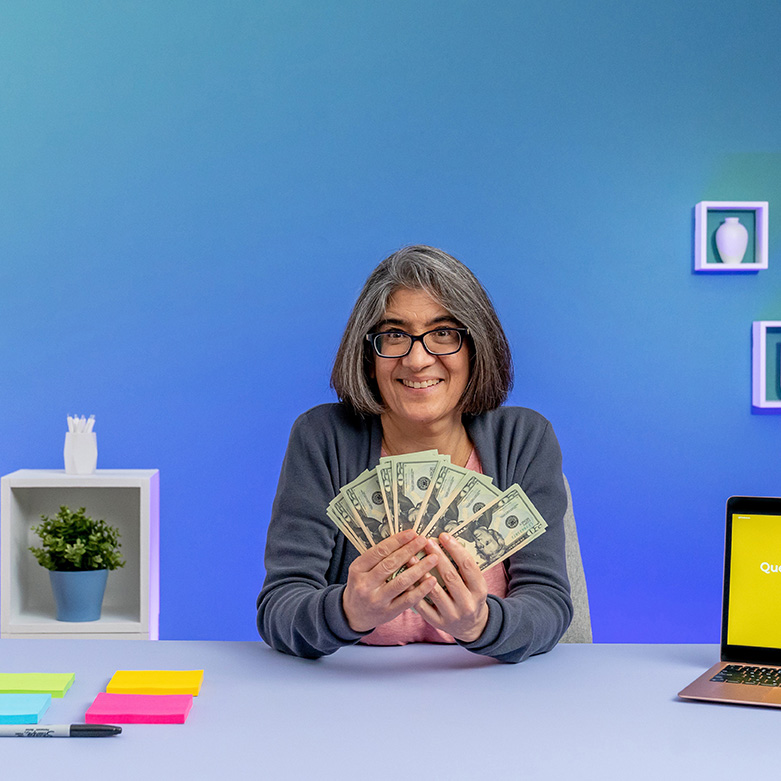 Ilise Benun
Business Coach, Author and Founder, Marketing-Mentor
For the last 35 years, Ilise Benun — a.k.a. The Marketing Mentor — has made it her business to teach basic business skills – money, marketing and mindset – to creative professionals who should have learned them in school but, alas, did not – because it's not taught in school. She is on a mission to eliminate the "starving artist" mentality amongst creative professionals, who are naturally talented and could easily bring their creativity to the business side of their business, if only they knew how. She does this through coaching and teaching, speaking and writing and podcasting and more – all of which can be found at marketing-mentor.com.
Ed Gandia
Business-Building Coach, High-Income Business Writing
Ed Gandia is a business-building coach who helps established freelance writers and copywriters earn more in less time doing work they love for better-paying clients. His High-Income Business Writing podcast is one of the top freelancing and writing podcasts in iTunes. And his insights and advice have been featured in Forbes, Inc. magazine, Fast Company, CNN Radio, CBS Radio News, The Christian Science Monitor, The Atlanta Journal Constitution, DM News, AirTran Airways' Go magazine and The Writer, among others. Download a free copy of his latest book, Earn More in Less Time: The Proven Mindset, Strategies and Actions to Prosper as a Freelance Writer, at www.b2blauncher.com.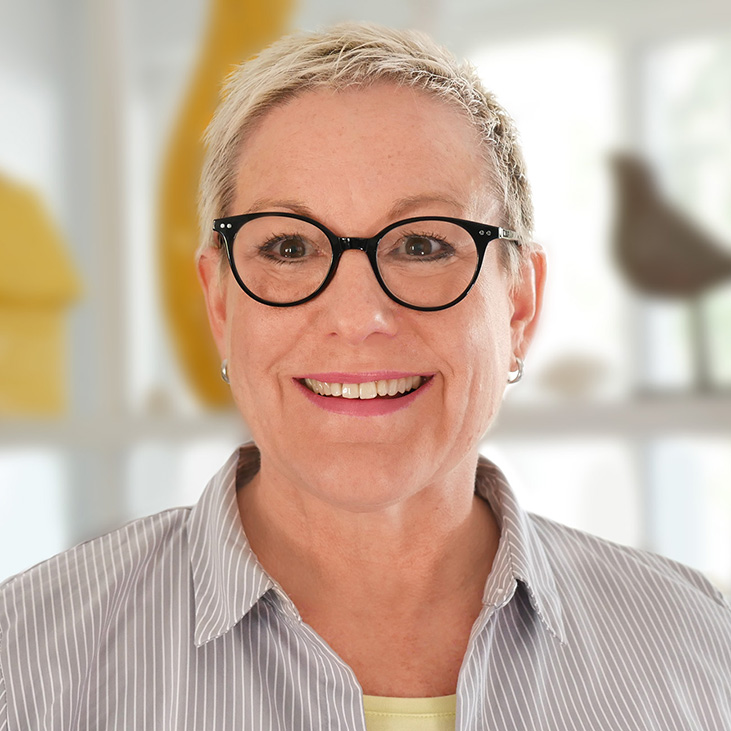 Karen Larson
Creative Partner/Graphic Designer/Strategist, Clear Brand Strategy

Karen Larson knows design. As co-founder of LMstudio and Creative Partner at Clear Brand Strategy, there's almost nothing she hasn't already done in her thirty years of being self-employed. From branding strategy and print design to animation and all things digital, Karen has worked with global corporations, large non-profits, and everyone in between. Her secret weapon? A rare mix of invaluable experience, vast expertise, and a passion for all things creative.
A proud Michigander,  Karen lives in Detroit with her husband and two fur babies/office managers, Loki and Otis. Karen is heavily involved with Heart 2 Hart, serving the unhoused in Detroit, and works as an advocate with The Information Center providing resources to residents of southeast Michigan in need of assistance.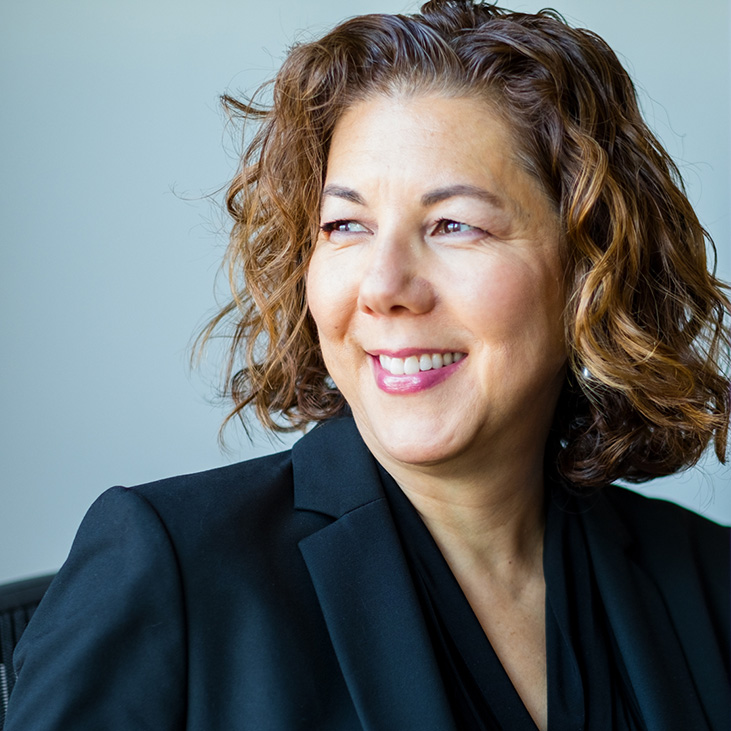 Mary Maru
Strategic Web Designer, Mary Maru Design

Mary Maru runs a boutique, New York-based studio specializing in clean, sophisticated digital design. Building on a professional background in integrated marketing promotions and marketing project management for A&E, Meredith, Smithsonian Magazine, and others, for more than a decade Mary has built a diverse practice. This includes developing modern websites for clients in the legal, finance, architecture, and lifestyle sectors, as well as for forward-thinking small business owners. Mary works closely with each client to uncover their strategic marketing goals and to drive growth through smart design. Read more at https://www.marymaru.com/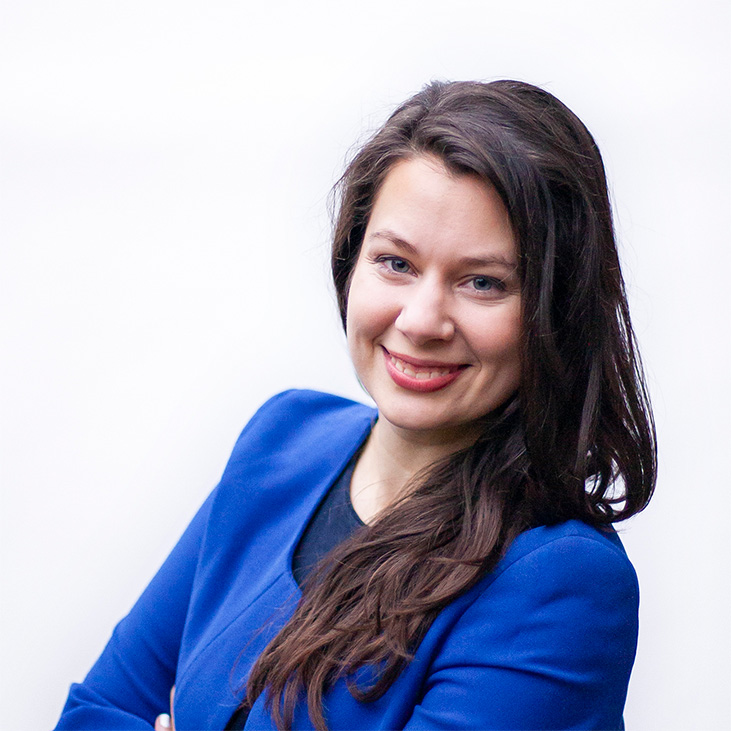 Rebekah Mays
Content Strategist, Thrive Copy Writing
Rebekah Mays is a sustainable e-commerce content specialist. Through her business Thrive Copywriting, she helps marketers from sustainable brands plan and create their content marketing. The result is that her clients' impact can be "seen and heard" so they can grow their business and mission. 
She is based in the Netherlands, where she runs through the dunes and writes never-ending first drafts of novels.  Read more at https://thrivecopywriting.com/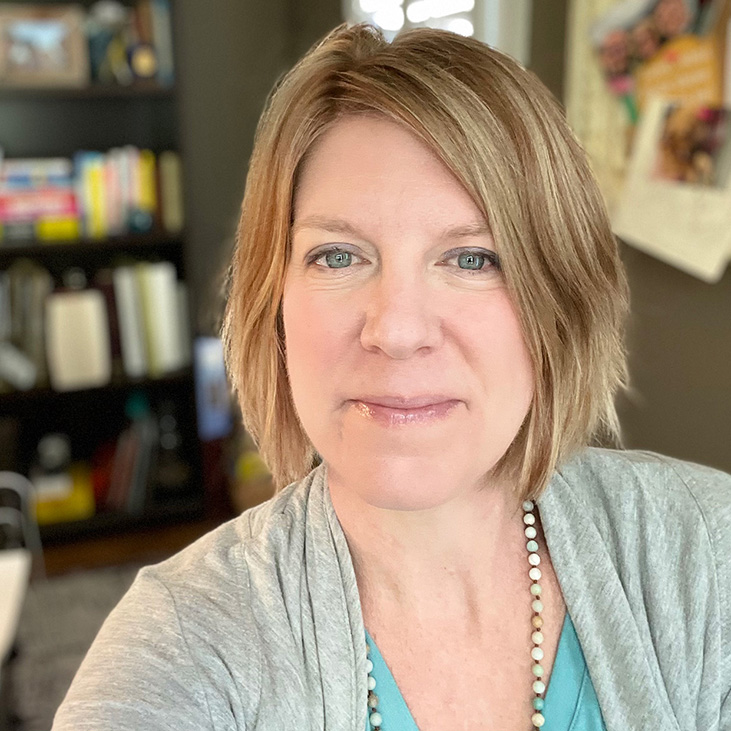 Jamie Saunders
Creative Partner/Marketing and Content Strategist/Podcast Host, Clear Brand Strategy
Master marketing strategist and creative powerhouse Jamie Saunders has spent years building compelling content for corporate clients, entrepreneurs, and everyone in between. As Creative Partner at Clear Brand Strategy, she's channeled her passion for communication to building a full-service integrated marketing agency based in Alpharetta, GA. In addition to acting as the go-to marketing guru for her clients, Jamie focuses on mentoring the next generation of creatives and motivating the design community as a public speaker and podcast host.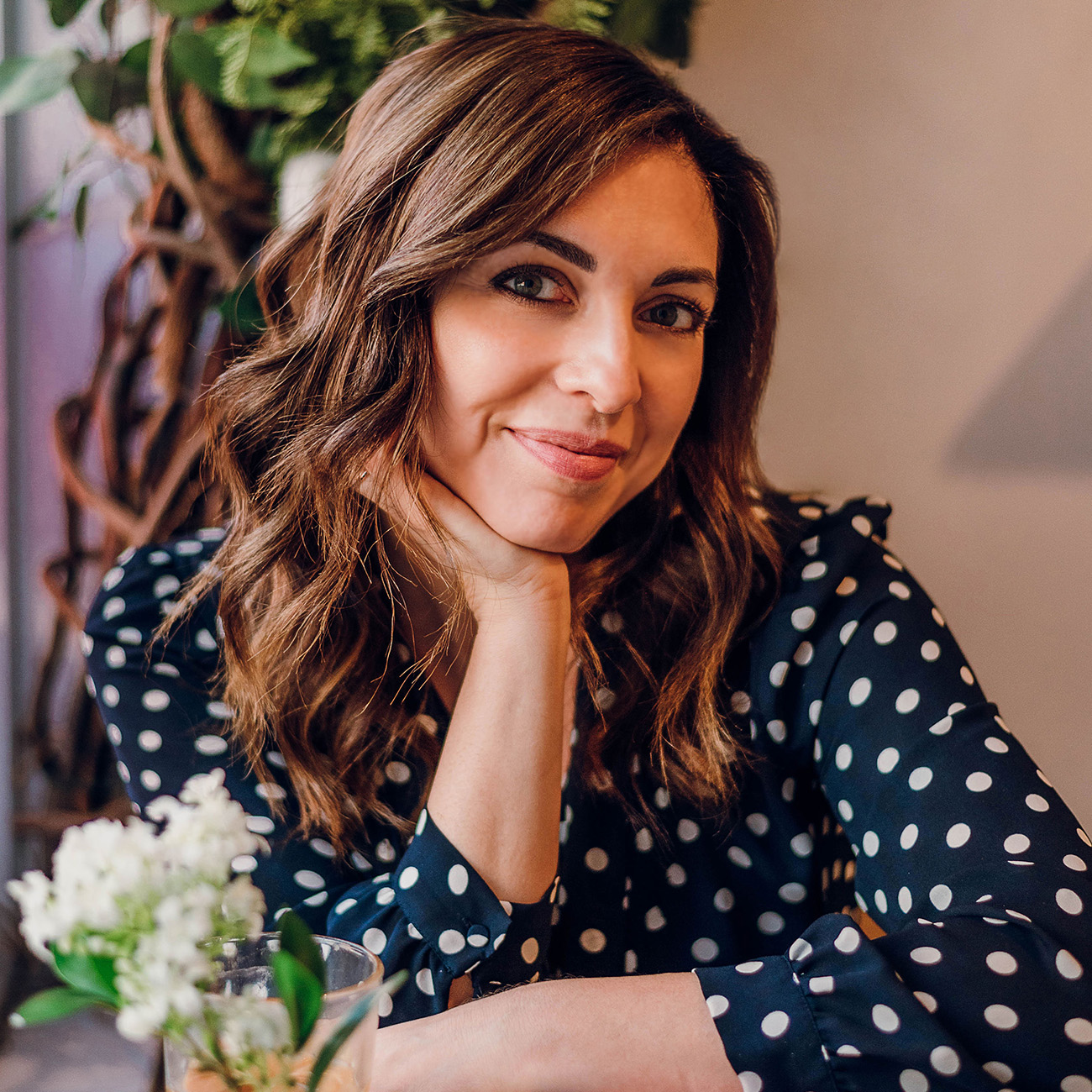 Maura Walters
Founder, Maura Walters Content Strategy
Maura Walters is a copywriter and the founder of Maura Walters Content Strategy. She works with mission-driven founders to ditch boring, generic web copy and boost sales through powerful storytelling. Maura is also a mentor for freelancers who are ready to break free of the feast-or-famine work cycle and become powerful, successful solopreneurs. She hosts a number of group coaching programs and works with clients 1:1 to scale their businesses with ease. Read more at https://maurawalterswrites.com/