And that's a wrap for HOW Design Live 2023!
…Sort of. The big show may have come to a close with Stefan Sagmeister's brilliant keynote on June 7, but our team will be riding the high of inspiration and insight for months to come. Moreover, if you attended HOW this year, you no doubt have a favorite session you'd love to revisit—and with so much going on on-site in Nashville, you probably missed a few talks, too. That's why we give every attendee recordings of all the sessions to watch on-demand at their leisure after the show. (Speaking of that, our A/V team is currently hard at work finishing all those videos up!)
Couldn't make it out to the event this year? We've got you. As a celebration of all the brilliance that was, we've decided to give everyone in the HOW community access to 5 of the most popular sessions, as rated by attendees.
Give them a watch below—and then stay tuned to our social channels for all the news about HOW Design Live 2024, where you can expect powerhouse talks like these, and so much more!
Jessica Hische: "Finding Yourself Over and Over Again"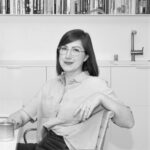 Unsurprisingly, Jessica Hische's keynote was fantastic. But she also showcased why the best conference sessions are so much more than just a speaker riffing on their portfolio. With her trademark wit, humor and blunt truths, Hische revealed how she forged her path and found herself repeatedly in a career that has spanned everything from children's books to film work to fashion—and how the rest of us can do the same.
Moment we loved: "Once you know who you are, you can actually figure out what you truly love to do."
Stephen Gates: "Exist Loudly: How to Build a Breakthrough Career"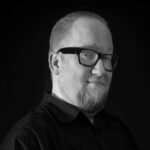 Gates has been a mainstay at HOW for years now—and for good reason. Just when you wonder what new topic he can bring to the table or how he can top himself, he does exactly that. In this empowering talk, Gates gets real about the struggles and triumphs on the road to launching his own studio, and showcases the far-outside-the-box line of thinking that drives his work while inspiring the rest of us.
Moment we loved: "I still have such insane faith in what designers can do to influence society, to influence our companies, to remind everybody that they are creative—just so many of us forgot."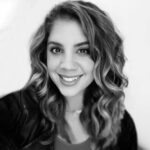 Kim Vandrilla: "Take a Seat: How to Be a Modern Creative Leader and Claim Your Place at the Business Table"
In this fascinating talk, the Clorox DTC head of brand and creative offers insights into positioning yourself as a leader in your organization, and doles out real hands-on tactics for reaching that storied business table. For anyone looking to not only have their colleagues consider, but covet, their point of view, this is an essential, can't-miss session.
Moment we loved: "Your career is not a path at all. … I propose that your career is actually a set of concentric circles that are expanding outward over time, like a tree—it starts with you at the center."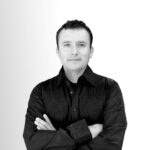 Gerardo Herrera: "Exploring the Intersection of AI, Design and Packaging: Insights and Techniques"
The director of packaging design at ArtCenter kicked off his session with what so many of us have been thinking when it comes to AI: "My students are saying, 'Gerardo, I'm scared about this.' I go, 'Yes. But let's learn about this.'"
When it comes to AI and design, the conversation is indeed one often driven by fear and anxiety: Will this kill my career?! Will this kill my industry?! Will this kill … the world?!
 Through Herrera's experiments and practical tips and tricks, attendees got a chance to put their fears aside for a moment and see what AI is capable of when it comes to practical design—and how we can even put it to work to help us do our jobs better.
Moment we loved: "No one's afraid, right? Please don't be afraid." [To audience laughter.]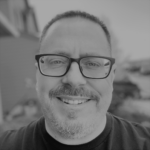 Von Glitschka: "Creating Logos & Icons"
Logos. And a process for how to create great ones. 'Nuff said.