The pandemic has made us all stop to reflect on the work we do, and the places where we do it. Learning how to adapt in this new paradigm is one of the biggest challenges that designers today are facing, and we've got sessions to help you thrive and create the future you want to see. Join us November 10-12 for HOW Design Live Virtual to discover how we can all play a part in redesigning a new future. 
Adriana Caliri
International Certified Executive Coach + Founder Renaissance-CEC
Free Your Wings
The competition in the ever-changing creative industry is high-pace and high-stress. Adriana Caliri will share lessons learned through her career at Nike, Inc. to help you unleash your leadership potential and embrace a growth-mindset so you can fly towards unlimited possibilities.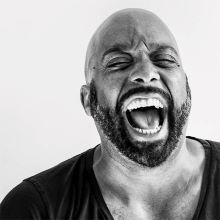 Scott Morrison
Founder and Bringer of the Boom!
There is No New Normal – Only the Future You Create
The world is changing at a rapid pace, and this session with Scott Morrison will help you learn how to feel comfort with the discomfort with practical actions you can put in place immediately.
Rob Harrigan
Lead Designer | Y Media Labs
Finding A New Creative Home During A Pandemic — Adapting Your Creativity for the Future
Learn how Rob built his skillset by facing failure and embracing his passions — and how his DIY ethos fueled a career and life driven by creativity.
Kate Stone
CEO | Novalia
Designing for a Connected World 
The march of the digital frontline seems to have vaporized much of what is around us up into the cloud. In this session, you'll find an old-fashioned view of the future, adding a little extra to the ordinary to help you design for a connected world.