#GivingTuesday was created in 2012 as a simple idea: a day that encourages people to do good. GivingTuesday was born and incubated at the 92nd Street Y and its Belfer Center for Innovation & Social Impact in New York City. 

GivingTuesday is now an independent nonprofit and a global movement that inspires hundreds of millions of people to give, collaborate, and celebrate generosity.

In support of the global #GivingTuesday movement, we want to highlight the HOW Design Live 2020 Social Cause, CreativeSpirit.org!  

Watch Laurel Rossi of CreativeSpirit's session, 'Hire Different' from HOW Design Live 2020, and learn more about the HOW Social Cause below!
Chief Partnerships Officer, Organic
Founding Executive Director, Creative Spirit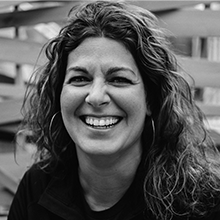 Head of UX Design
Amazon Fresh | Prime Now | Whole Foods Market
Session Description
Creative Spirit was founded in Australia by David Nobay, currently Creative Chairman/Founder at Marcel Advertising in Sydney. He employed one individual with Down Syndrome who went on to become a successful, engaging employee and the role model for many other employees. In 2016, Laurel Rossi, Gina Grillo, and David Nobay partnered to start Creative Spirit US, a 501c3 nonprofit organization. A successful pilot program was launched in southern California and New York in 2017. Today, there are more than 50 companies in the process of establishing positions with Creative Spirit. Creative Spirit is the only global organization that matches individuals of all abilities with jobs at the best companies in the world. Those with intellectual, developmental and learning disabilities are unemployed at an astounding 85%. Laurel began Creative Spirit to change that–to change the lives of highly-qualified individuals by providing fair-wage employment. Almost 10 million individuals in the US alone face a life of poverty, dependence and social isolation. We can solve this problem at scale. Creative Spirit provides expert career matching, career coaches, mentors and strategies for hiring managers and candidates that facilitate long-term success. A productive future is made possible for so many young adults through Creative Spirit.
HOW Social Cause
This year HOW Design Live we partnered with CreativeSpirit-us.org – a non-profit organization devoted to creating integrated employment opportunities for neuro-diverse employees.
A donation of $25 provides an hour of Creative Spirit coaching for an individual with an intellectual, developmental and learning disability and helps prepare him/her for a position at the best companies in the world. Join us in this awesome opportunity to support #hiredifferent – What's more creative than being different?
Watch Lloyd's Story below to learn more about CreativeSpirit, and the lives they are changing!