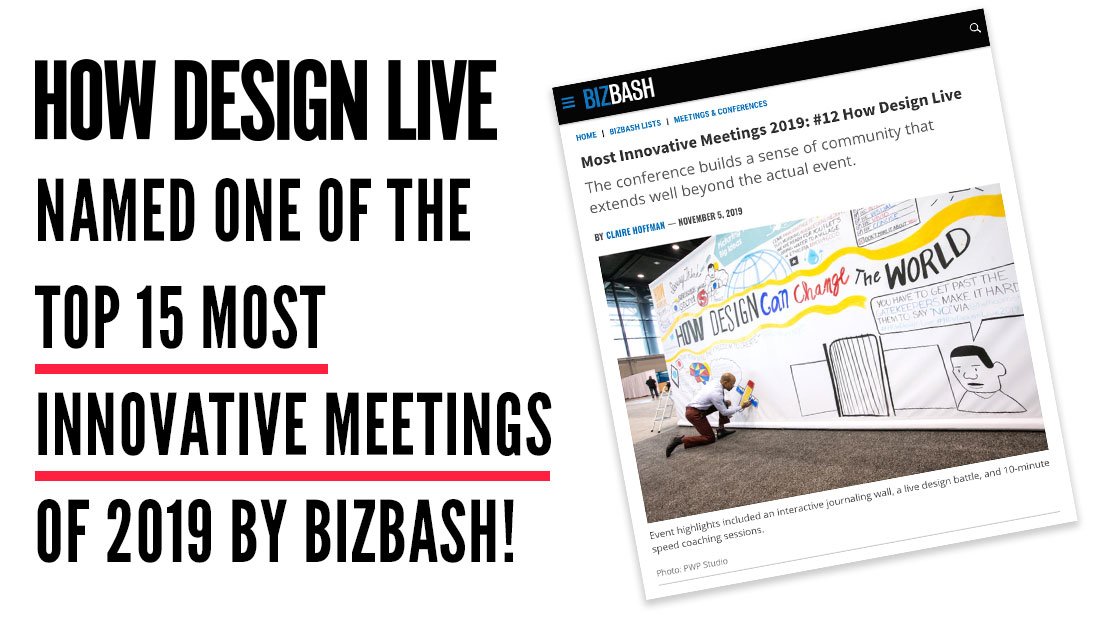 We were honored to be listed as one of the Top 15 Most Innovative Meetings of 2019 by BizBash! Featured in good company amongst events like IBM Think, Google I/O, and Microsoft Inspire, the incredible HOW Community that our event fosters each year was one of the aspects that set us apart. Our inspiring sessions and networking opportunities also stood out, too.
"It's easy to get burned out at a meeting or conference. Sitting through long, back-to-back sessions in windowless rooms isn't always the most engaging—or creativity-inducing—environment. But the best meeting producers are taking active steps to fight attendee fatigue." -BizBash
See what the BizBash buzz is about—join us in Boston from May 4-7 for HOW Design Live 2020, where we'll be celebrating our 30th anniversary!