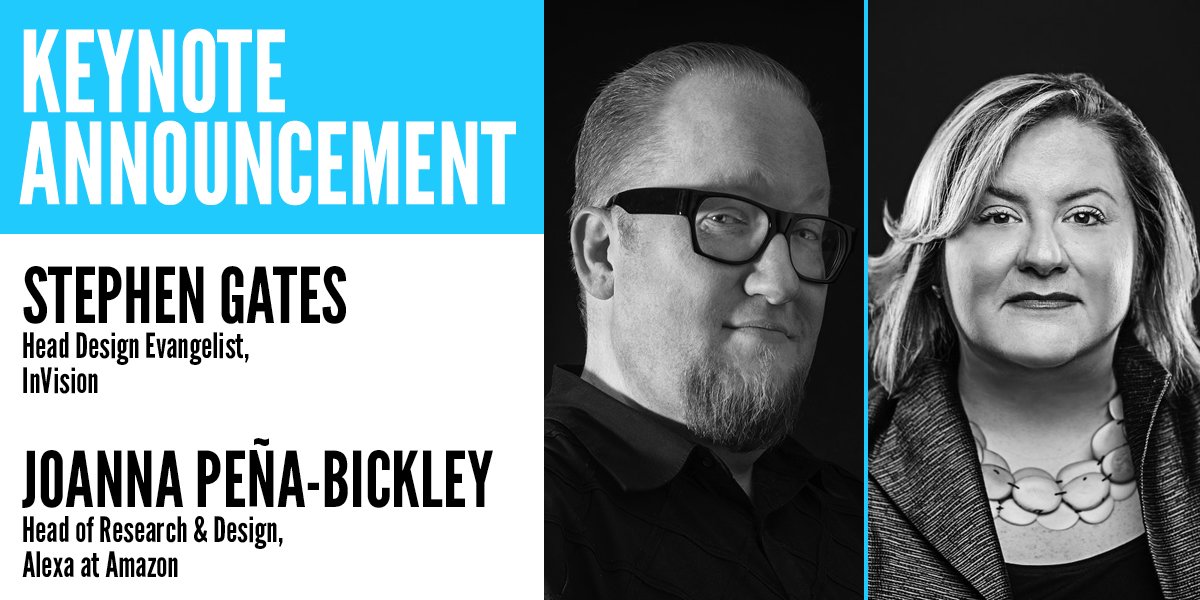 As the adage goes: You don't get a second chance to make a first impression. So when we kick things off at HOW Design Live, we kick them off with a bang!
Moreover, we know that you don't get a second chance to make a final impression at an event, either—so when we wrap up HOW Design Live, we wrap it up right. Here's what you can expect to bookend all the brilliance that takes place May 4–7 in Boston!
Stephen Gates: How to Overcome the Barriers to Creativity
As our survey results from 2019 showed, one of the most popular speakers, hands-down, was Stephen Gates. In his keynote, the global design evangelist at InVision talked powerfully about the true power that designers wield now that they have a seat at the corporate table—and how they can stay there.
So to kick off HOW Design Live 2020, Gates is back, riffing on that topic and so much more. As he says: "Everyone wants to change the world, but why do so few people actually do it? Every company wants to transform into something greater but why do three-quarters of those efforts fail?"
Expect answers to those questions in May—as well as a bevy of lessons that Gates has picked up from working with some of the world's best designers. Though it's just the beginning, you'll walk away empowered, ready to innovate, and ready for the week ahead.
Joanna Peña-Bickley: Ingenuity in the Key of Industry
Joanna Peña-Bickley says we're in the midst of the fourth Industrial Revolution. New consumers mean new needs—so business as usual is anything but. These days, brands need to be led by so much more than just an advertising strategy.
Designers have stepped in to help businesses navigate the new universe of challenges, but Peña-Bickley says the new seat at the table comes with not just responsibility, but expectation: that designers will play a role similar to the conductor of an orchestra. So how do designers rise to the occasion?
Peña-Bickley would know: While a design leader at Amazon, she wielded the baton to create beautiful movements that drove innovative results. And in her wrap-up keynote, she'll walk us through what we need to know for the future of design—and the future of business at large.
Of course, this is just the beginning—you'll also have access to an incredible line-up of sessions that can change your craft and take your career to new heights. The future is coming, and it is bright indeed. Are you ready for it?