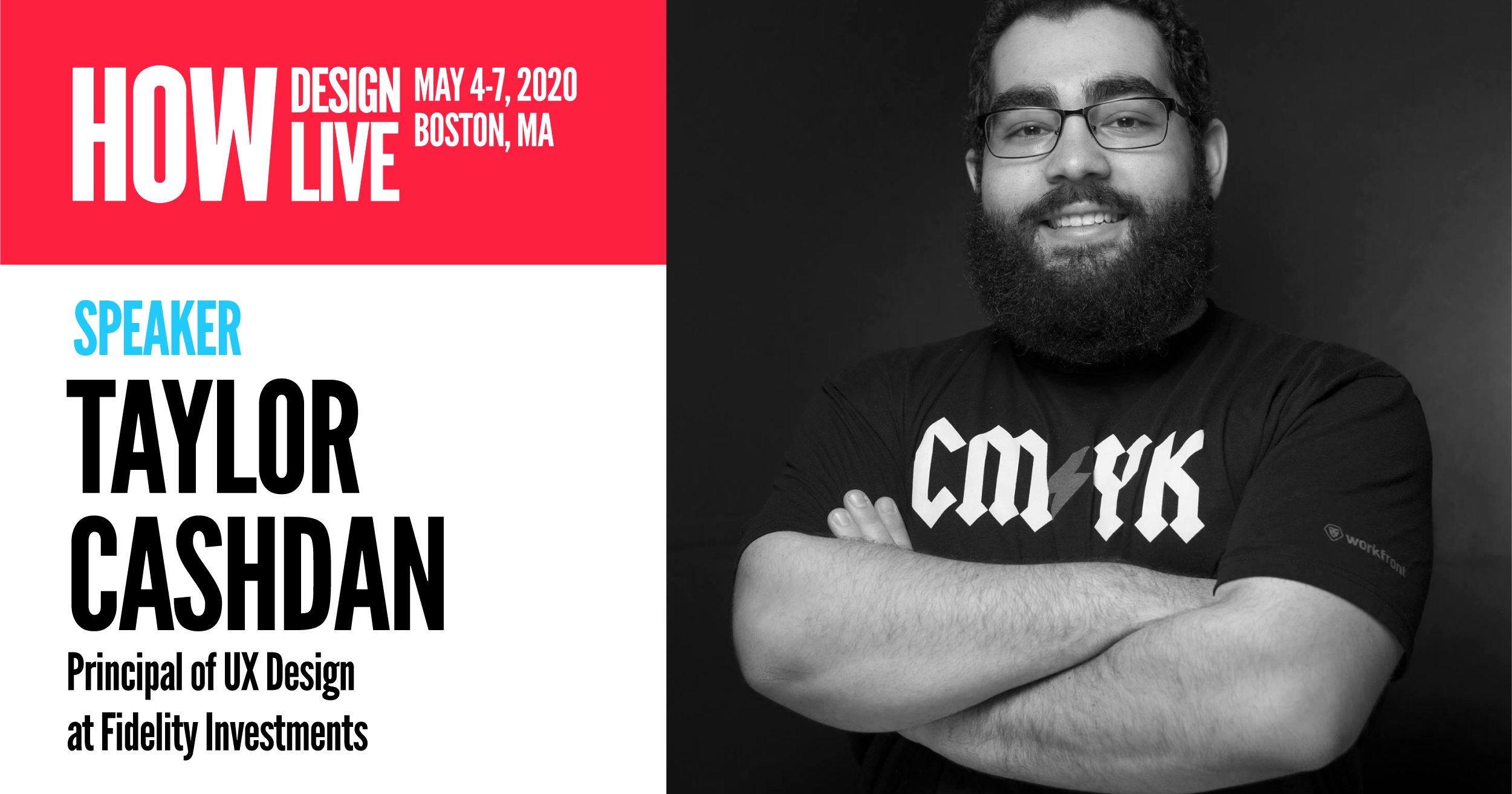 Stress! As creatives, we tend to thrive on it. We'll work nonstop to get a project right, right into the weekend. We'll trade yoga or the gym for an espresso and a few more precious minutes in Illustrator, to prove to our bosses or clients that we're the hardest-working, most dependable designer for the job. We'll eat pressure for breakfast, lunch and dinner, with the occasional project-related panic attack for dessert, giving everything we have to the job—and neglecting the most important part of it all: Ourselves.
As Taylor Cashdan proves, we may think we're just going the extra mile, but we could actually be taking miles off our lives. And he would know: currently a Principal, UX Design at Fidelity Investments, he woke up one morning and thought the day would be business as usual—until he found himself in the hospital.
No matter how much we try to convince ourselves otherwise, overwork does not lead to success. We owe it to ourselves to do better. —Taylor Cashdan
Cashdan will share his story at HOW Design Live 2020 in his session "Stress Addiction: From Morning Coffee to the Cardiac Wing." As he says, "Stress is a silent (potential) killer that most of us voluntarily ignore, but thankfully there are ways to mitigate and get control of it." He'll detail exactly that at HOW Design Live, helping us see the impact that stress really has on our lives—and how we can put our health first.
Join us at HOW Design Live, May 4–7 in Boston, to learn how to destress and devise a life of balance to take your design to the next level.