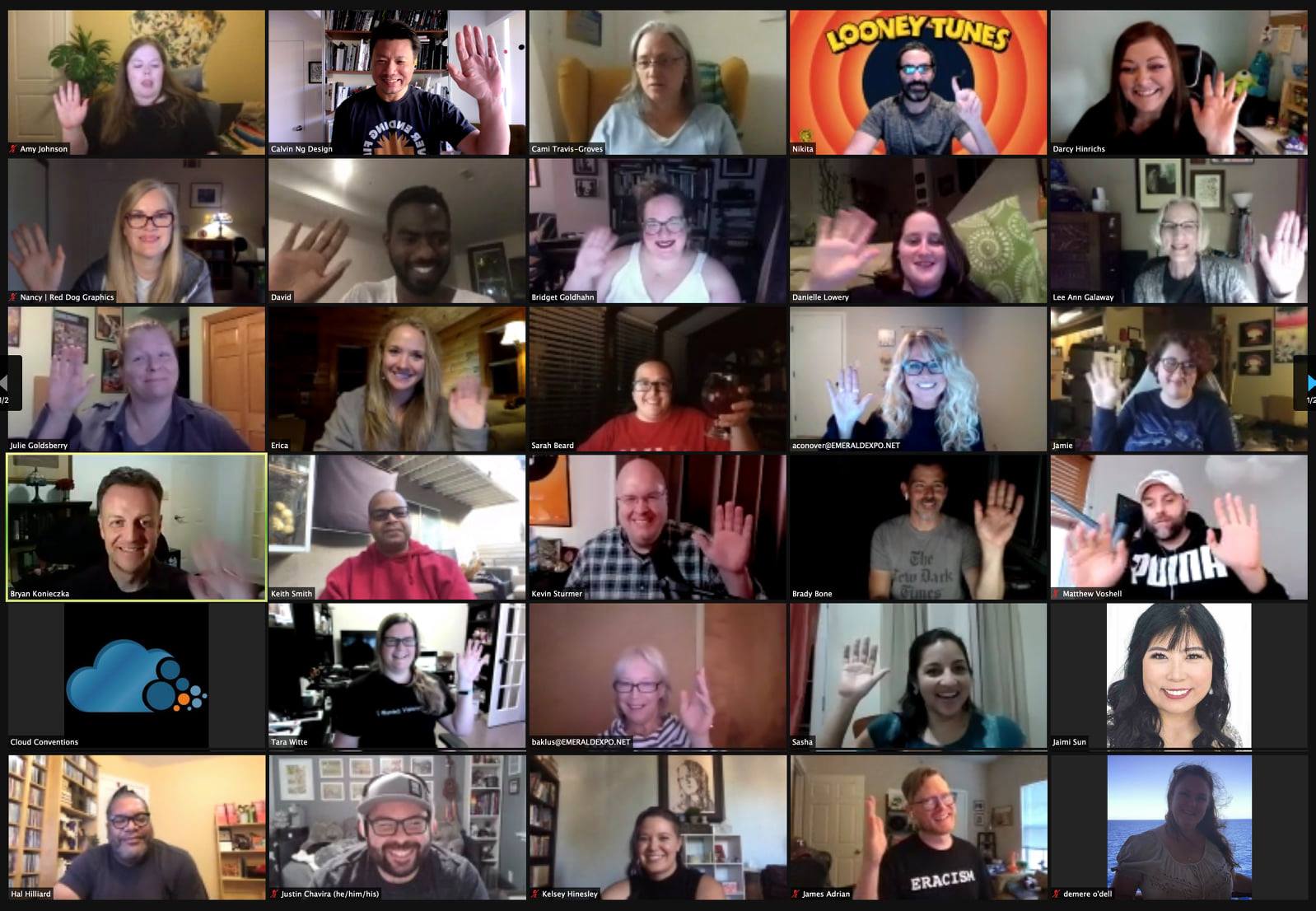 WOW.  Hard to believe we just wrapped up HOW Design Live 2020! 
Yes – it's been different – but once again, the magic of HOW was SO evident. Your feedback has been incredible!  At a time when we're all missing the magic of in-person connection, I hope you still felt the creative energy of HOW – and I hope you feel empowered by some of the messages we heard last week:
You are not alone
Be authentic. Being yourself is one of the most courageous and rebellious acts there is
Design can (and should!) solve problems
Creativity is in our DNA. We all have it – but we need to nurture it
Rest, recovery, and reflection are essential
Believe in yourself and your work and be persistent
I hope you'll continue to engage with us through our Virtual platform through February 28 – I encourage you to stream the sessions you missed on demand to keep the inspiration flowing. Please continue to engage with our sponsors as well: Workfront, Lucidpress, Wrike. Mailchimp, International Paper, The Creative Group, SCAD, Red Paper Plane, ZMags, and Dell Technologies.
Thank you for believing in our community, thank you for showing up, and thank you for being part of our HOW DESIGN LIVE family.
I will see you next year in Chicago! Until then take care and be safe.
 – Amy Conover
Some Conversations from the Event
I just finished my keynote at #HOWDesignLive & it was amazing having the opportunity to chat with the attendees afterward! Thank you so much for giving me the opportunity to share things I've learned over the years, it was a fantastic experience @HOWEvents! ❤️ #IntrovertsUniteHDL

— Jennifer Aldrich (@jma245) November 12, 2020
 

 

View this post on Instagram

 
 

 

View this post on Instagram