By Karin King, Commercial Printing Brand Manager at Sylvamo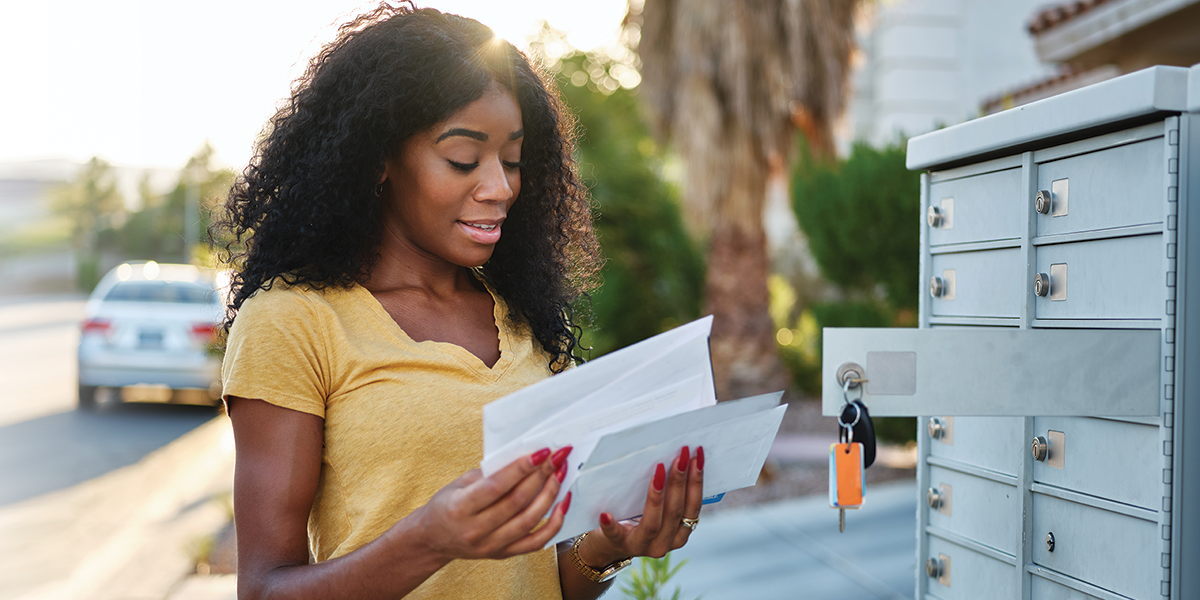 Direct mail has long been — and continues to be — one of the most effective marketing channels there is. Digital marketing, like pay-per-click ads and paid social posts, is great for reaching large audiences quickly, but when it comes to conversion rates, print is tough to beat.
Yes, the pandemic brought unique challenges for print marketers, especially those targeting B2B audiences, but the power of print has never been greater. Here's why.
The Impact of the Pandemic on Print Marketing
Early on in the pandemic, it was difficult to predict the effects that city- and state-wide stay-at-home orders would have on print marketing. Printers were deemed part of the essential workforce and allowed to continue operations, and many temporarily pivoted to provide labels and packaging for the healthcare industry, social distancing signage and other high-demand products and services. (See my report from April 2020 for more on how printers stepped up during those early days.)
Soon, it became clear that the shift to working from home for the professional classes would make print marketing more difficult for business-to-business marketers, as they couldn't be sure whether their direct mail was reaching the intended target — or hitting an empty office. Thankfully, printers and marketers found creative ways to navigate this challenge together, and the popularity of direct mail bounced back by 2021.
In fact, the demand for direct mail today is even greater than it was pre-pandemic; the global direct mail advertising market reached $71.57 billion in 2021, up from $66.84 billion in 2019. What's more, the global market is now expected to exceed $73 billion by 2026.
Why Print isn't Going Away
Print has staying power for one very simple reason: it's effective. A recent study by the Direct Marketing Association, now part of the Association of National Advertisers, found that up to 90% of direct mail gets opened, compared to 20-30% of emails. (And if you're still seeing 30% email open rates, you're one of the lucky ones, because pandemic-related digital fatigue is real.)
Beyond open rates, direct mail delivers on response rates, which are 5-9% for direct mail — expect results on the higher end if you're targeting a house list and on the lower end if you're using a cold list — compared to 1% for email. Print also performs better than digital ads when it comes to brand recall; in one study, when asked to cite the brand from an ad they'd just seen, people who were shown a direct mail piece had 70% higher recall than those who were shown a digital ad.
But print and digital marketing are not at odds. In fact, they work best when paired together. In one study done by the USPS, more than 60% of direct mail recipients were influenced to visit a promoted website, and those who did purchased 28% more items via online channels and spent 28% more money than people who didn't receive the direct mail.
Some of the most effective direct mail campaigns out there today are coming from direct-to-consumer brands. Companies like Quip, Dollar Shave Club, Daily Harvest and Blue Apron all use highly personalized, one-to-one direct mail campaigns (often oversized postcards, which have a 100% open rate and a tendency to stand out in the mailbox) to reach their target customers — and become household names along the way.
How to Make Your Print Campaigns Even More Powerful
The DTC brands I mentioned all back up their direct mail programs with strong social media presences, value-driven content marketing and consistent email communication, and an omnichannel approach will certainly make your direct mail even more effective. Other ways to increase your response rates:
Personalize every touchpoint. Compared to a generic, unpersonalized piece of direct mail, adding the recipient's name, printing in full color and incorporating more sophisticated database information such as purchase history can increase your response rate by up to 500%.
Choose a clear call to action. The recipient should be able to glance at your piece and know exactly what they are being asked to do, whether that's call a phone number, go to a website or scan a QR code.
Offer an incentive. One of the reasons consumers love marketing mail is that it often contains promotion codes or coupons. While incentives aren't necessary to see good response rates from direct mail, they certainly help nudge fence-sitters into taking action.
If you're still not quite convinced to include a direct mail component in your next marketing campaign, consider this: people like getting mail and look forward to opening it. In fact, one survey found that 75% of Millennials said that receiving personalized mail makes them feel special. For brands that want to create long-term customer relationships, direct mail — done right — is one of the most personal ways to reach out.
For more on direct mail, take a look at some of my favorite print campaigns from the past few years. And for a premium uncoated paper that delivers, check out Accent® Opaque Cover.