DIELINE CONFERENCE 2021: ONLINE SEPTEMBER 14-15
For the past 11 years, Dieline Conference has been committed to supporting the advancement of the package design industry in all its forms by highlighting its importance and value for brands in today's world. For 2021, Dieline Conference is a virtual, two day global package design conference that explores the intersection between brands and sustainable design for tomorrow's world.
2021 THEME: Rise Up, Reimagine, Redesign, Rebuild.
RISE UP TODAY, REIMAGINE TOMORROW, REDESIGN EVERYTHING, REBUILD OUR WORLD.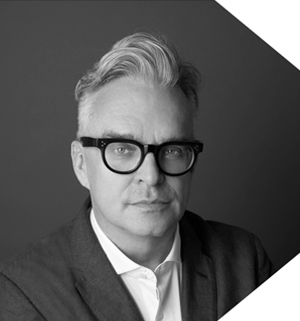 BRIAN COLLINS
CCO & FOUNDER, COLLINS
Brian is Chief Creative Officer of COLLINS. Over his career, Brian and his team have won every major creative award. His work has been featured in The New York Times, Forbes, Creativity, Fortune, NBC News, ABC News and Fast Company, which named him an American Master of Design. Business Week named his flagship store for Hershey as a design "Wonder of the World." His team's design of Helios House in Los Angeles, the first gas station using environmentally sustainable principles, is included in The Cooper Hewitt National Museum of Design.
Brian's clients have included Airbnb, Chobani, Coca-Cola, Equinox, Facebook, The Ford Motor Company, Giorgio Armani, IBM, Instagram, Jaguar Cars, Levi Strauss & Co., Mailchimp, Mattel, Microsoft, Netflix, Nike, Spotify, Target, Unilever, The Walt Disney Co., Warner Music and The Guggenheim Museum.
Brian was made a Distinguished Alumnus of the Massachusetts College of Art in 2004 and received an Honorary Doctorate from the Art Center College of Design in 2008. He was the first graphic designer invited to participate in the World Economic Forum in Davos, Switzerland and was a charter member of the Forum's Global Agenda Council. In 2018 he was honored with the Bell Labs Luminary Award.
Brian has been a professor in the Graduate Program of the School of Visual Arts since 2001, and is a Director and Officer of The One Club for Creativity, the world's leading organization promoting creative excellence in design and advertising.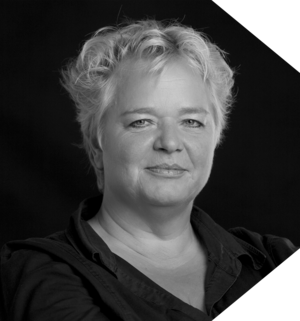 MARIA WESTERBOS
FOUNDER & DIRECTOR, PLASTIC SOUP FOUNDATION
Maria Westerbos is an expert in mass communication, focusing on both traditional and new media. She combines a taste for inspiring social change projects with strategic insight and near flawless intuition covering a wide range of target groups. In 2011 she did set up – grass roots – the Plastic Soup Foundation. With their first campaign, Beat the Microbead, the Foundation established change in the use of micro plastics by international businesses, local and national governments, consumers and NGOs.
Maria is a flamboyant woman with a zest for life who is able to motivate groups with inspiring stories about taking a positive approach to complex problems for permanent change. She worked for more than 25 years for broadcasting companies and production companies. Initially as editor/researcher, but then as producer, production coordinator, editor-in-chief, executive producer, business-unit manager, delegated producer and creative producer. In February 2011 she founded the Dutch Plastic Soup Foundation and started creating awareness all over Holland, Europe & the world for this severe environmental problem. Because of that Maria ranked in 2018 number 18 in De Dikke Blauwe: a list of the 100 most influentials in 'The Land of Do Well'.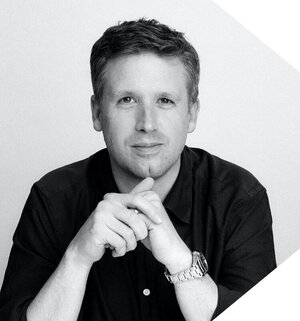 BEN PARKER
CREATIVE DIRECTOR & FOUNDING PARTNER, MADETHOUGHT
After graduating alongside Made Thought co-founder Paul Austin, Ben went on to take a Master's degree in Visual Communication Design at Central Saint Martins School of Art and Design. Three years later, Ben and Paul established Made Thought in 2000. Ben believes pivotal to Made Thought's growth is its willingness to immerse itself in every aspect of a brand, making considerations for creativity and commerce. He feels that the studio's incessant focus on deep-thinking to inspire change has fuelled its burgeoning reputation as one of London's leading forces for progressive design. Their work explores design as a tool to cultivate desire and humanise brands — to go deep in an increasingly shallow world. 
Most recently the agency has turned its attention to the most pressing of issues — that packaging equals waste. Working on projects such as A Plastic Planet, driving campaigns including the supermarket plastic free aisle and plastic free day, the agency fundamentally lives by the belief in using design for good, committing to working on an agenda focused on sustainability and circular design. Made Thought have applied their ability to create desirable brands and products within the luxury landscape to build a new model for "eco" design – change is not to fear or guilt us; it's to make people 'want it', to make conscientious consumption desirable.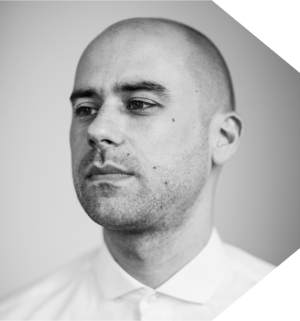 JOSHUA BREIDENBACH
CO-FOUNDER, EXECUTIVE CREATIVE DIRECTOR, RICE
Joshua is a founding partner and Executive Creative Director at Rice, a Vietnam-based strategic branding and design studio. A desire to discover the world and a passion for creating a dialogue through design-led Joshua to settle in Vietnam, in 2006. There, he was challenged and motivated by the new environment. Deep culture and a rapidly changing country inspired his eventual co-founding of Rice.
Today, with a diverse team, passion for unearthing true stories, and belief in design as a powerful agent of change, Rice creates work for commercial and cultural clients in Vietnam—and internationally—with concept-driven and accessible design. Rice is on a mission to amplify extraordinary stories from Vietnam, and beyond, to make a positive impact.
Rice creates work for Vietnam-based brands, such as Marou Chocolate, as well as for international organizations, such as Unicef, Uber, and Uniqlo, as they seek to create relevant connections in new global markets. Joshua is a member of Alliance Graphique Internationale (AGI). His work with Rice has received accolades from Red Dot, Graphis, Type Directors Club, as well as IDA for Graphic Design of the Year for UNICEF Vietnam. Joshua has spoken on creativity and design trends around the world, connecting his practice to wider topics, such as inspiration, sustainability, nature, and humanity.
Joshua is a board member of PLASTICpeople, a company that employs a circular economy model to transform plastic waste into useful, affordable, and valuable products for building and other uses. PLASTICPeople is focused on improving the environment and society.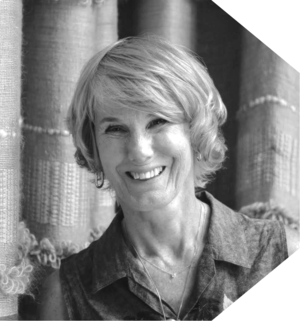 SIAN SUTHERLAND
CO-FOUNDER, A PLASTIC PLANET
Sian Sutherland is Co-founder of A Plastic Planet, one of the most recognised and respected organisations tackling the plastic crisis. Igniting social change, creating brands, campaigns and businesses with soul is Sian's passion. Multi-award winner, including Female Marketer of the Year, CEW Achiever Award, Entrepreneur of the Year and British Inventor of the Year; Sian is a serial entrepreneur with a varied background in advertising, skincare, Michelin Star restaurants, film production and brand creation design agencies. In 2017, Sian co-founded A Plastic Planet, using a pro-business, pro-solutions and pro-active approach to build a different kind of organisation with a single goal – to ignite and inspire the world to turn off the plastic tap,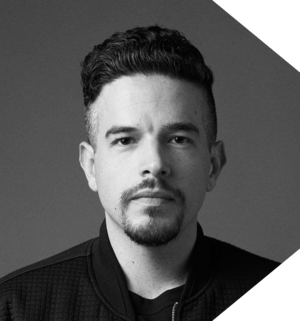 ANDREW GIBBS
FOUNDER, DIELINE
Andrew Gibbs has been called an "innovator in the world of design" as the founder, CEO, and Editor-in-Chief of Dieline, founded in 2007. Andrew started Dieline Awards in 2009 to formally recognize the world's best consumer product packaging design. The awards competition was recognized as a "global phenomenon" in its first year. In 2010, he founded Dieline Conference, an annual conference for creative professionals in the packaging design and branding industry.
Andrew serves as Creative Director and Programming Partner for HOW Design Live, one of the largest annual gatherings of creatives in the world. Andrew was previously named the Editor-in-Chief of HOW Design Magazine in 2015, making him the youngest editor of a design magazine ever. In 2018, Andrew became a Climate Reality Leader after training under Al Gore at the 2018 Climate Reality Corps. He joined A Plastic Planet, a global advocacy group that is dedicated to dramatically reducing the amount of single use plastic used in the packaging industry. Andrew co-founded PlasticFree.com with A Plastic Planet, and he teaches sustainable, single use plastic free package design at ArtCenter College of Design in Pasadena. Andrew speaks and consults worldwide on the topics of packaging design and sustainable packaging.