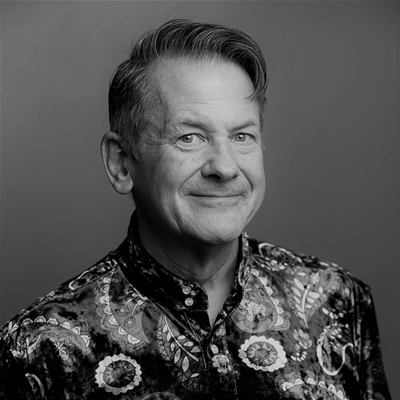 Bill Gardner
Owner and President
Gardner Design
As the owner and president of Gardner Design, Bill and his team have produced effective and award-winning results for such industry leaders as Cessna Citation, Spirit AeroSystems, Bombardier/Learjet, Thermos, NFL, Pepsi, Pizza Hut, Google, Facebook, Kroger, Hallmark, Cargill Corporation, SeaWorld, and others. He understands the nuances of brand practicalities better than anyone in the business and leads his team to always first consider the business that the design is supporting.
As the founder of LogoLounge.com – the international, searchable compendium of logos – Bill authored the affiliated bestselling LogoLounge book series, volumes 1-12, and is the author of the annual LogoLounge Logo Trend Report. Bill is also the author of Logo Creed, a foundation textbook for students, educators, and professionals alike. As well, he is the author and presenter of LinkedIn Learning's series of online courses concentrating on branding and identity design.
Gardner's design work has appeared or been featured in Communication Arts, Graphis, New York Art Directors, the Museum of Modern Art, and many more national and international design exhibitions. His commentary and insights on identity design and branding are often found in Forbes, Fortune, Fast Company, Quora and other business and finance periodicals.
In 2014, Bill became an AIGA Fellow Award recipient for his contributions to the local, national, and international creative community. Bill also judges design competitions and speaks nationally and internationally on identity trends and logo development. In his spare time, he serves on several boards and has completed a six-year term as the Territorial Vice President of the International Brotherhood of Magicians.
10/20/2021 3:15 – 4:00 PM