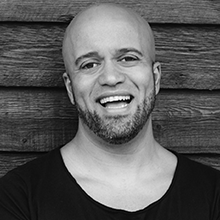 Carlos Whittaker
Author
Carlos Whittaker
Carlos Whittaker is a People's Choice Award winner, a former recording artist signed to a major label, a social media maven, and currently spends the majority of his time writing books and speaking on stages around the world. It really began when the Whittaker's found their family in America's spotlight with appearances on shows like CBS Early Morning, The Today Show and more when their viral video "Single Ladies Devastation" went viral. But for Carlos, his wife Heather and their three children, this viral moment was just a snapshot of the bigger picture.
"Our family has experienced our share of moments both big and small. What we've learned is that every single one has played a pinnacle part in our lives. Each moment has built on to the next one and when we take a step back we see this incredible canvas that has been woven together."
The release of "Moment Maker" marked Carlos' debut as an author, but his current book "Kill the Spider" has taken Carlos' tribe into the deeper parts of their souls. In his newest book Carlos helps people identify, locate, corner, and kill the spiders that are plaguing their lives. "My dad once told me that I must stop cleaning to cobwebs in my life and kill the spider", Carlos recalls. "This was a massive shift in my soul that began my journey towards being truly centered in my life."
As an adult, Carlos and his wife Heather moved from California back to Atlanta where he joined the team at Andy Stanley's Buckhead Church. There, Carlos continued to apply 'moment making' into his everyday life, blogging about his experiences and recruiting his family and friends along the way. In 2009 Carlos signed a recording deal with Integrity Music and moved his family to Nashville TN. It was in Nashville where Carlos decided to make the shift from writing music to writing books. And from singing on stages to speaking on stages.
11/12/2020 3:30 – 4:00 PM