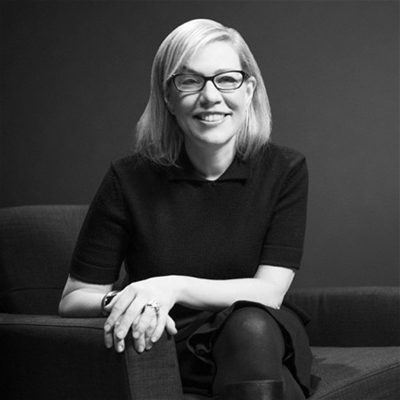 Debbie Millman
Host of Design Matters & Chair/Co-Founder of Masters in Branding Program
School of Visual Arts
Named "one of the most influential designers working today" by Graphic Design USA, Debbie Millman is also an author, educator, brand strategist and host of the podcast Design Matters. As the founder and host of Design Matters, the first and longest running podcast about design, Millman has interviewed more than 300 design luminaries and cultural commentators, including Massimo Vignelli, Milton Glaser, Malcolm Gladwell, Dan Pink, Barbara Kruger, Seth Godin and more. In the 12 years since its inception, the show has garnered over five million downloads per year, a Cooper Hewitt National Design Award and iTunes designated it one of the best podcasts of 2015.
Currently, Debbie is the Editorial and Creative Director of Print Magazine, the oldest magazine about design in the United States.
She is a Native New Yorker.
10/19/2021 5:00 – 5:45 PM