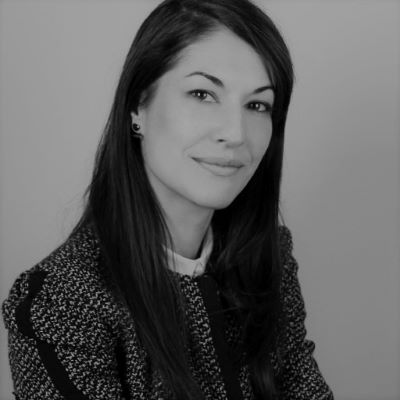 Elena Corchero
Director of Emerging Tech
Dow Jones
Why you can't miss Elena Corchero speak:
Elena Corchero is an award-winning technology designer and futurist in the area of meaningful innovation, focusing on sustainability, ethics and gender equality. With over 15 years of experience in technology R&D. Elena started her career as an Industrial Designer in Germany, then became a researcher at MIT Media Lab Europe on smart materials, biometrics and wearables. She pursued her Design Masters at Central Saint Martins and most recently studied AI Ethics at Harvard.
She is currently Dow Jones Live's Director of Emerging Tech and Innovation, creating the experiences and services required for the new hybrid world, the metaverse and Web 3.0 economies. As an independent consultant she advised and created prototypes for renowned brands, institutions and artists like Ericsson, Audi, Olympic Games and Childish Gambino. As a researcher she developed and brought to market 3 lifestyle brands integrating smart materials into cyclist fashion, smart jewelry and educational toys teaching electronics to girls, which won her awards such as the Royal Pitch@Palace and Top3 Innovator of the year women in Tech.
Her speaking portfolio includes TEDx and MIT Technology Review. Her prototypes and artistic technology concepts have been exhibited and featured worldwide in museums, books and publications including Elle magazine, BBC news, CNBC and Boston Science Museum. Get in touch if you work in the AI Ethics field as she is writing a book on the new biometrics economy.
5/23/2022 11:00 – 11:45 AM