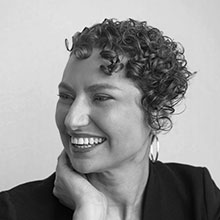 Lauren C. Miller
Leadership Coach, Lecturer, Workplace Consultant
Carnegie Mellon University
After 12+ years as a consultant leading experience-design & transformational change projects for global clients such as Nike, BMW, FedEx and Salesforce, Lauren pivoted her career from a digital-focus to a people-and-team-focus.
Currently, Lauren is a Leadership Coach and Lecturer at Carnegie Mellon University's Tepper School of Business and Integrated Innovation Institute. Outside of that work, Lauren is a consultant-coach to leaders at all levels and industries: from first-time managers all the way to seasoned executives.
With broad experience in Organizational Effectiveness, Leadership Development, and Organizational Design, she is most intrigued by our human experience in complex organizations. Her current research explores identity in the workplace and the paradoxical nature of leadership.
Lauren received her M.S. in Organizational Learning & Change at Northwestern University and is a Certified Executive Coach. She currently resides in Pittsburgh.
11/12/2020 11:00 – 11:30 AM