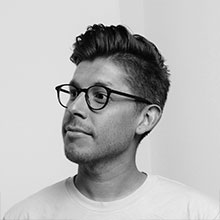 Tommy Perez
Maker
Tommy Perez Design
Tommy Perez is a freelance multidisciplinary maker based out of Southern California. With a love for storytelling and collaboration, Tommy crafts compositions with paper, produce and various props. He's a self-described "designer, doodler & frequent paper krafter" who works with unusual materials in the making of his diverse portfolio of work.
From bacon bits and wonton wrappers to paper and glue, the mediums used are worked into vibrant compositions and colorful creations.
Tommy has had the great pleasure to collaborate with clients such as 20th Century Fox, adidas, Benefit Cosmetics, Coca-Cola, Facebook, Ford Motor Company, Fossil, Marvel Entertainment, Nickelodeon, Sparkling Ice, Specialized Bicycles, Target and Too Faced Cosmetics.
When he's not making fun stuff, he enjoys skateboarding and root beer floats.
11/12/2020 2:45 – 3:15 PM