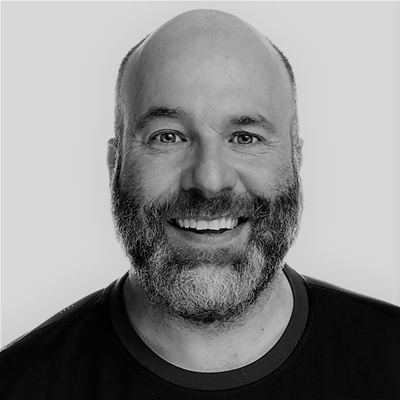 Tug McTighe
VP, Executive Creative Director
Merkle Experience & Commerce, North America
Why you can't miss Tug McTighe speak:
Every day, Tug tries to do something great. In his role as Executive Creative Director at DEG, a Merkle Company, he leads the direction of DEG's creative team from ideation and strategy through the creation and delivery of that meaningful output. Fortunately, he's only got one speed: ON.
Throughout his 27-year advertising career Tug has amassed a portfolio that features projects for brands like AMC Theatres, Sprint, Elanco, Hill's Pet Nutrition, Nudges Dog Treats, Boulevard Brewing Company and more.
Tug's work has been featured in national shows such as the CA Ad Annual, AAF National Addys and the Clios. He's also won more than 50 local Addys locally, including several "Best Ofs." He was also named the AAF-KC Creative Professional of the Year for 2019.
Away from the office, he can be found spending time with his family, coaching competitive youth soccer, and consuming as much pop culture as he possibly can.
5/24/2022 10:00 – 10:45 AM